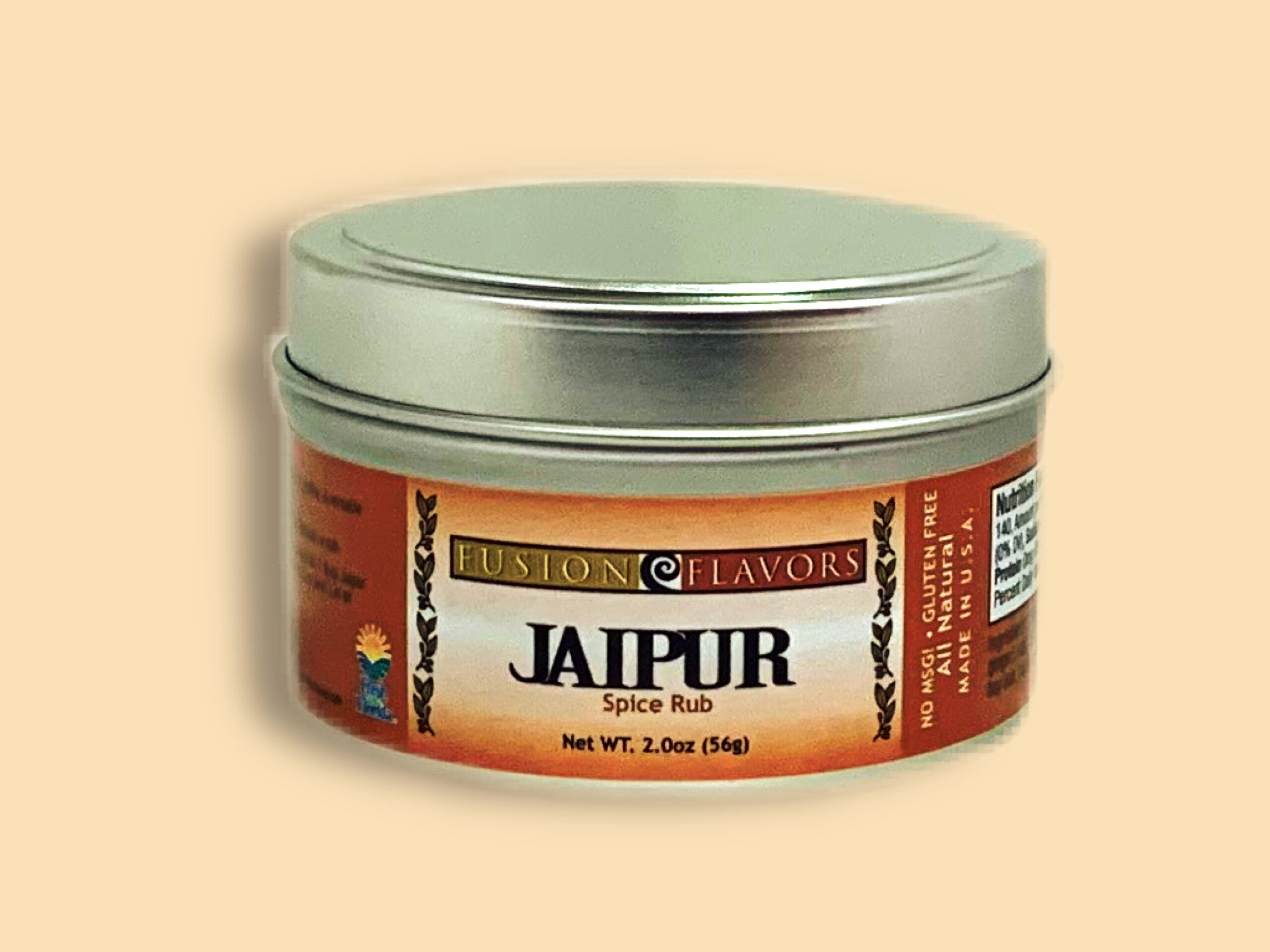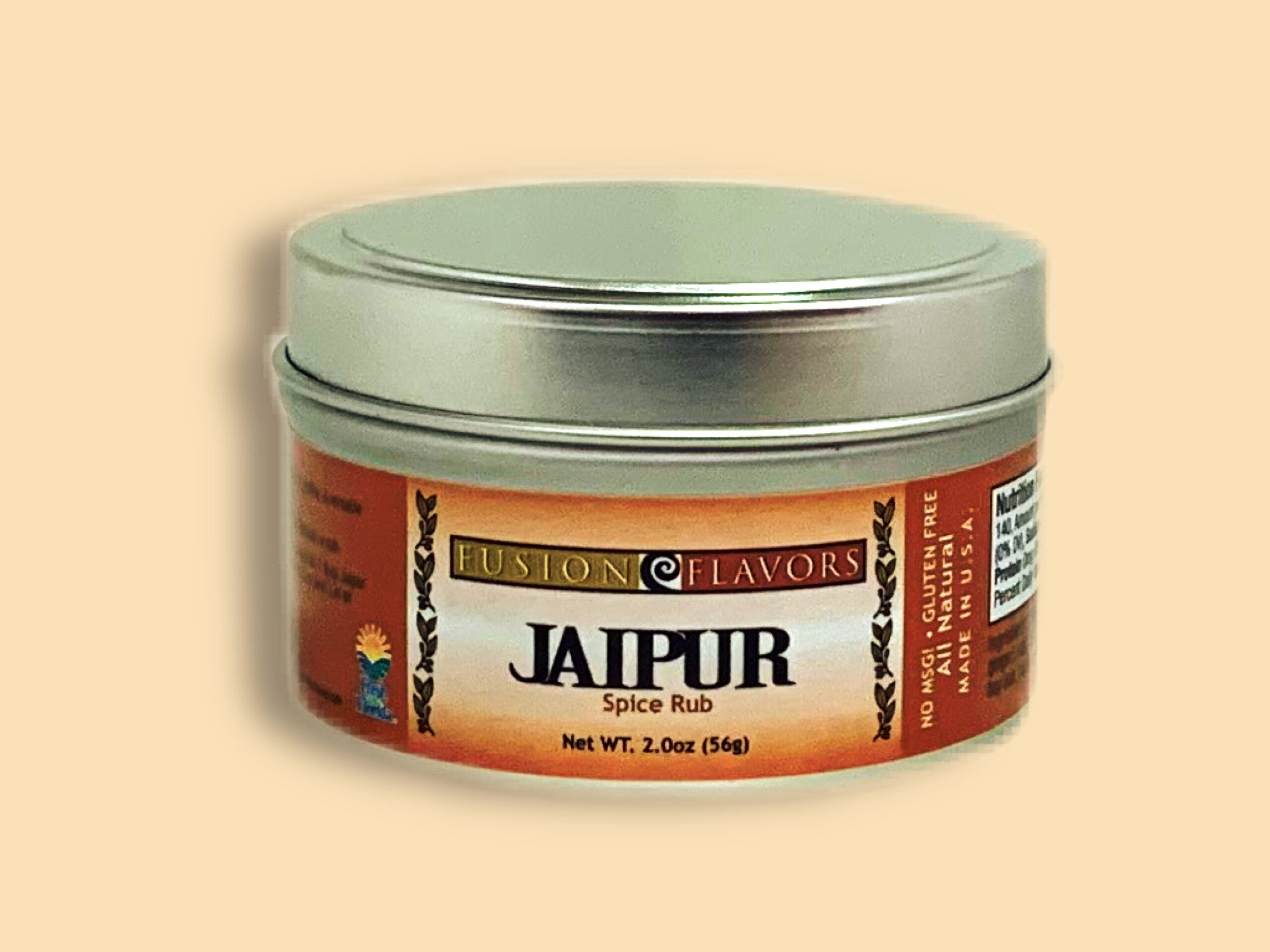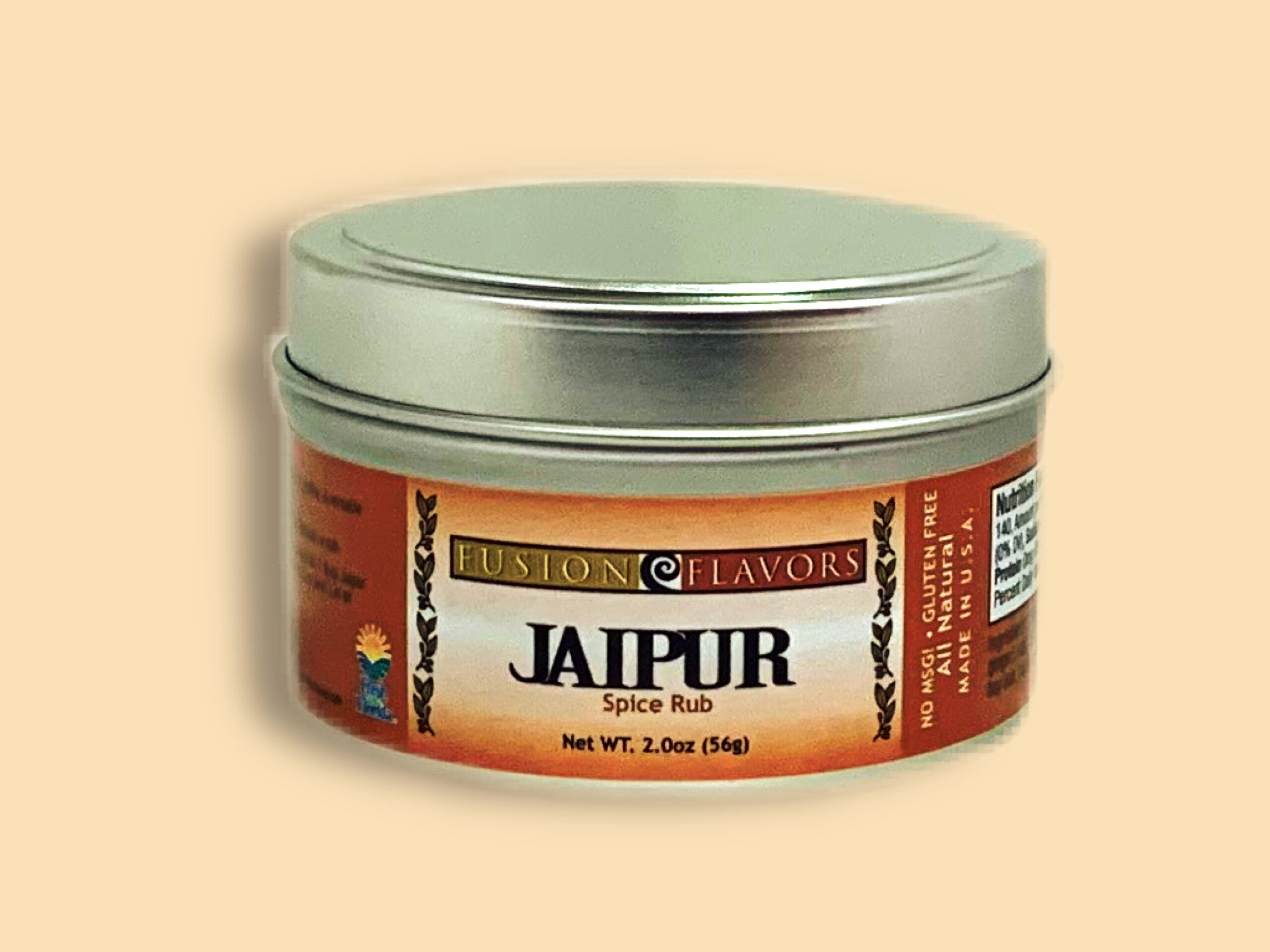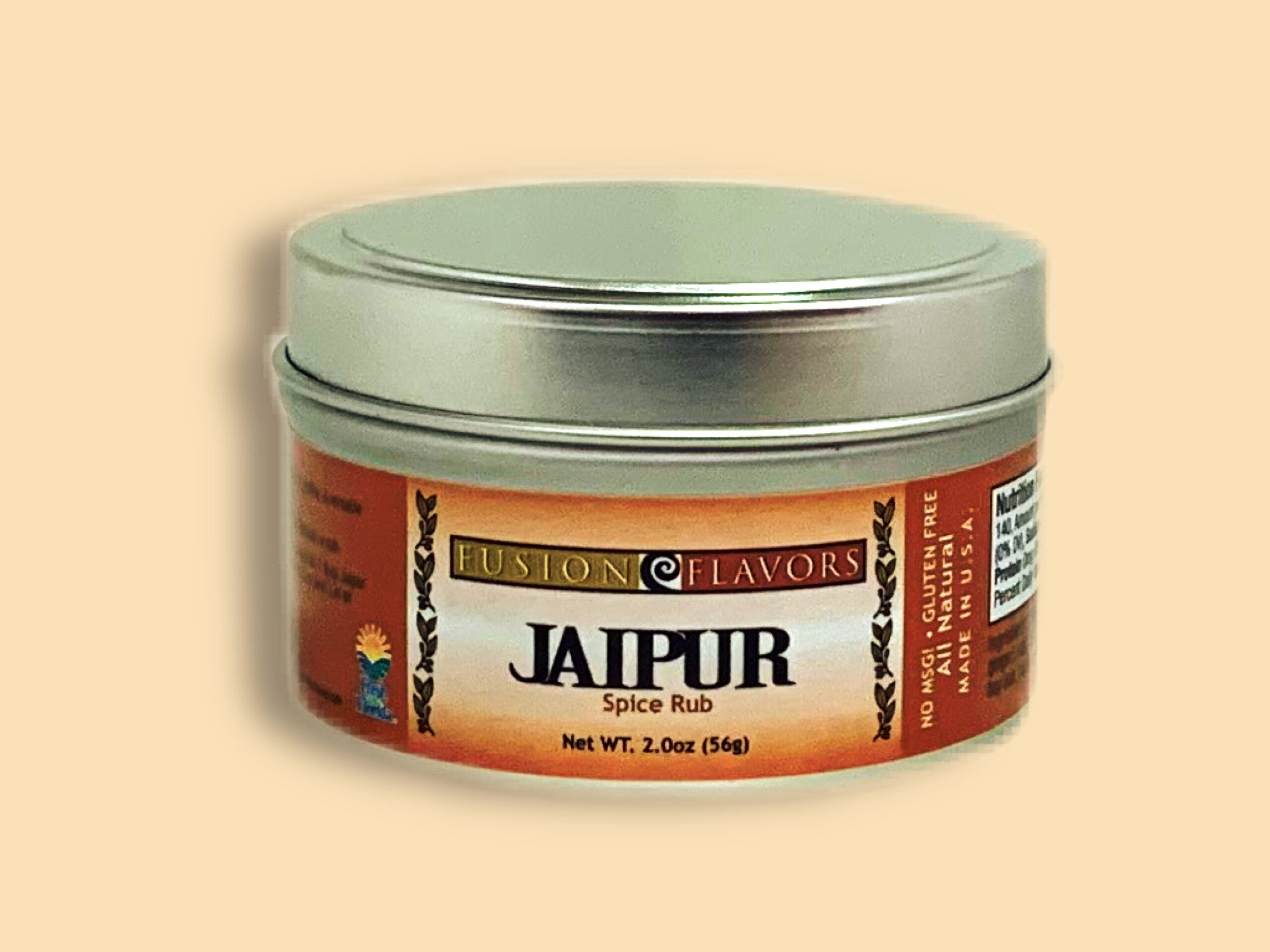 Jaipur Tin
Our signature Jaipur blend repackaged into a beautiful new tin!
(SUGAR FREE)
Jaipur is an exciting fusion of Indian, Asian,
Moroccan, and Southern Mediterranean flavors.
Seductive and exotic, Jaipur is a complicated blend of aromatic herbs and spices (including Fenugreek and mint leaves) that together will arouse and stimulate the senses. It is unrivaled as a marinade for lamb. Use a little olive oil or yogurt mixed with Jaipur and marinate for one-half hour. Jaipur is also superb with chicken and beef as it imparts an exotic Tandoori flavor.
2 oz.
Ingredients:
Spices
(including coriander, cumin, mustard, and ginger), salt, fenugreek, onion
powder, cayenne, lime juice, mint, bay leaf, black pepper, clove, lemon, and
nutmeg
Serving Size
: 1/2
tsp (0.4g)
Servings Per Container
:
about 140
Amount Per Serving
Calories:

0
Total Fat
0g
Sodium
102mg
Total Carbohydrate
1g
Protein
0g