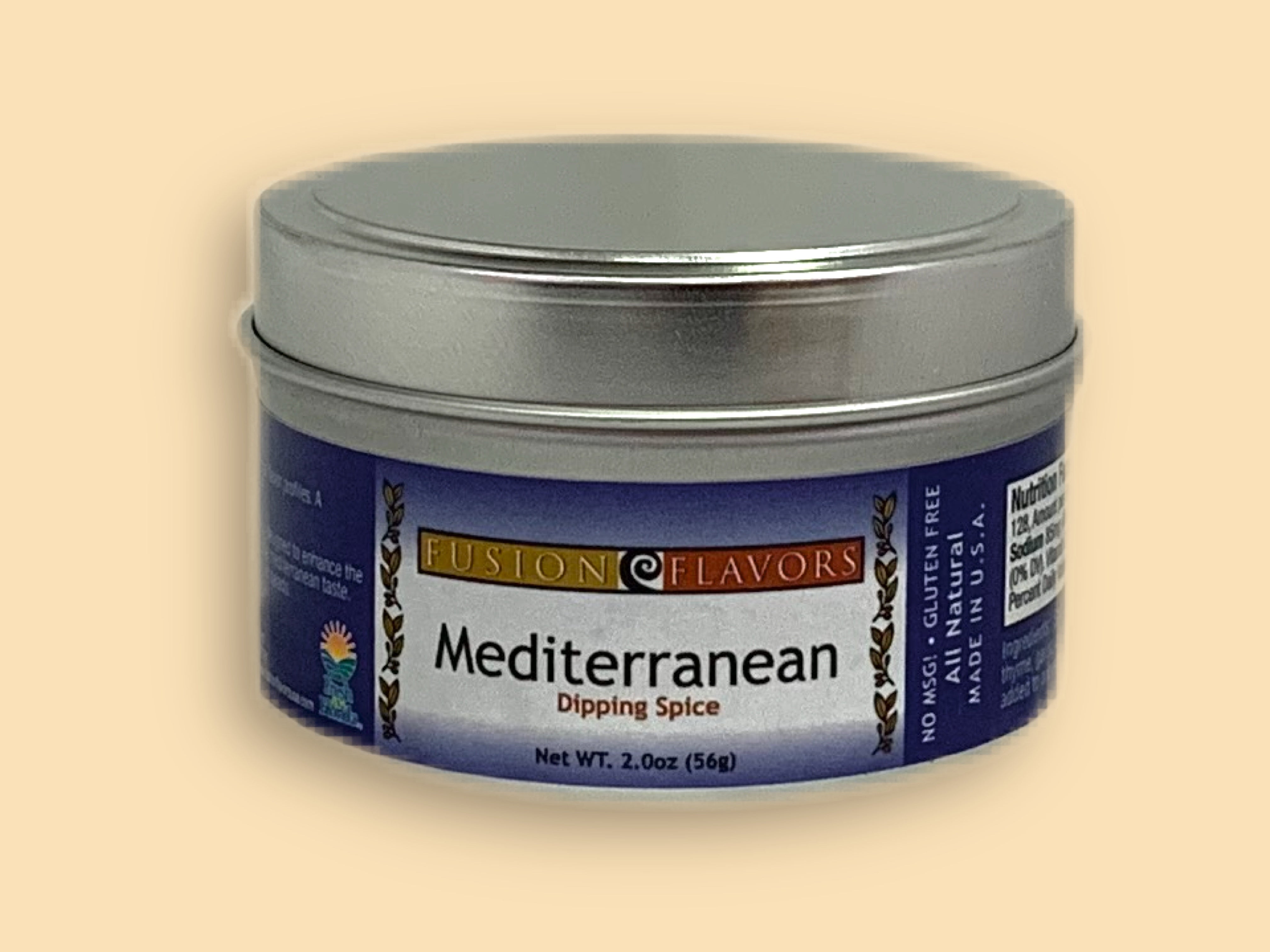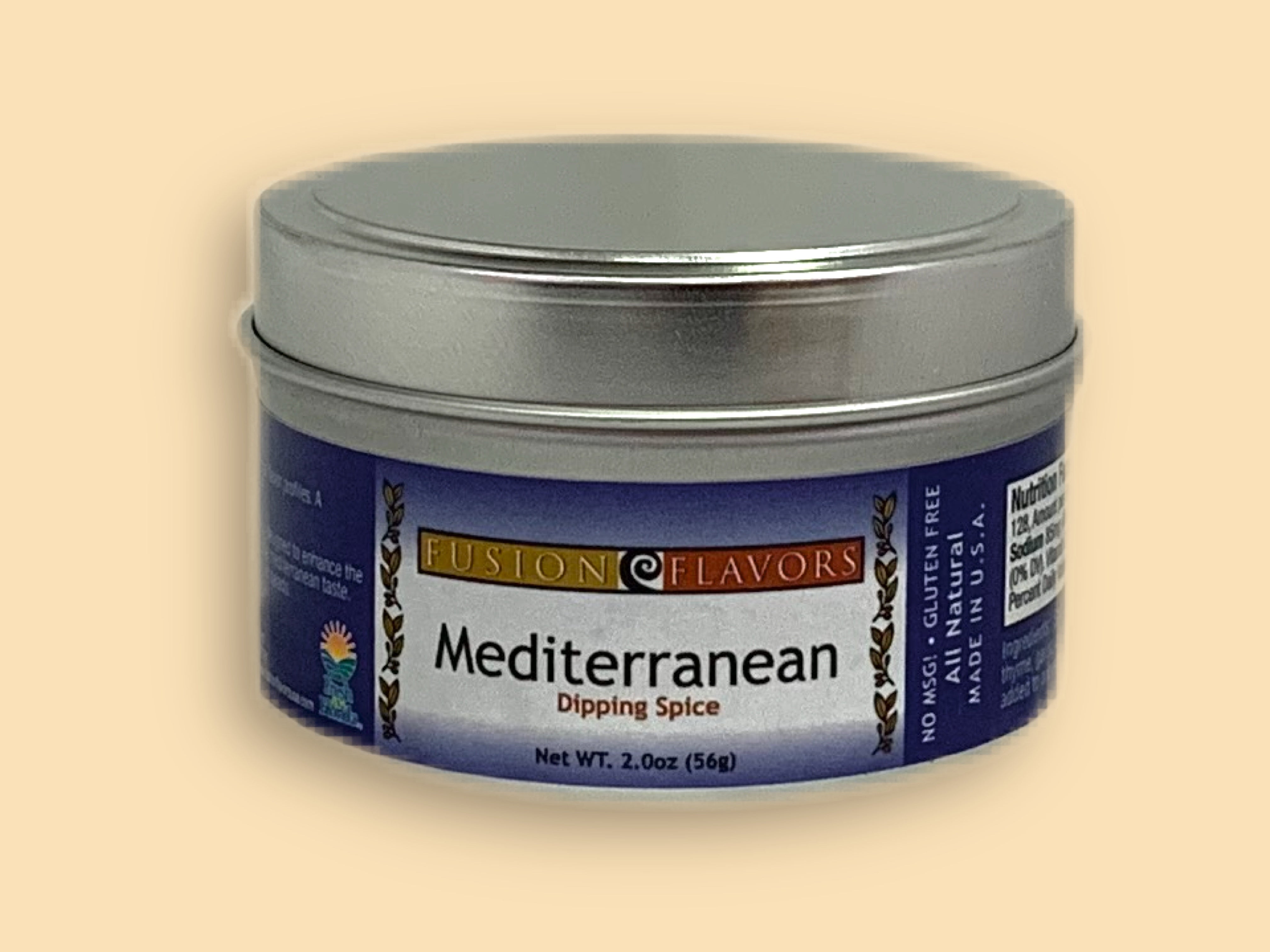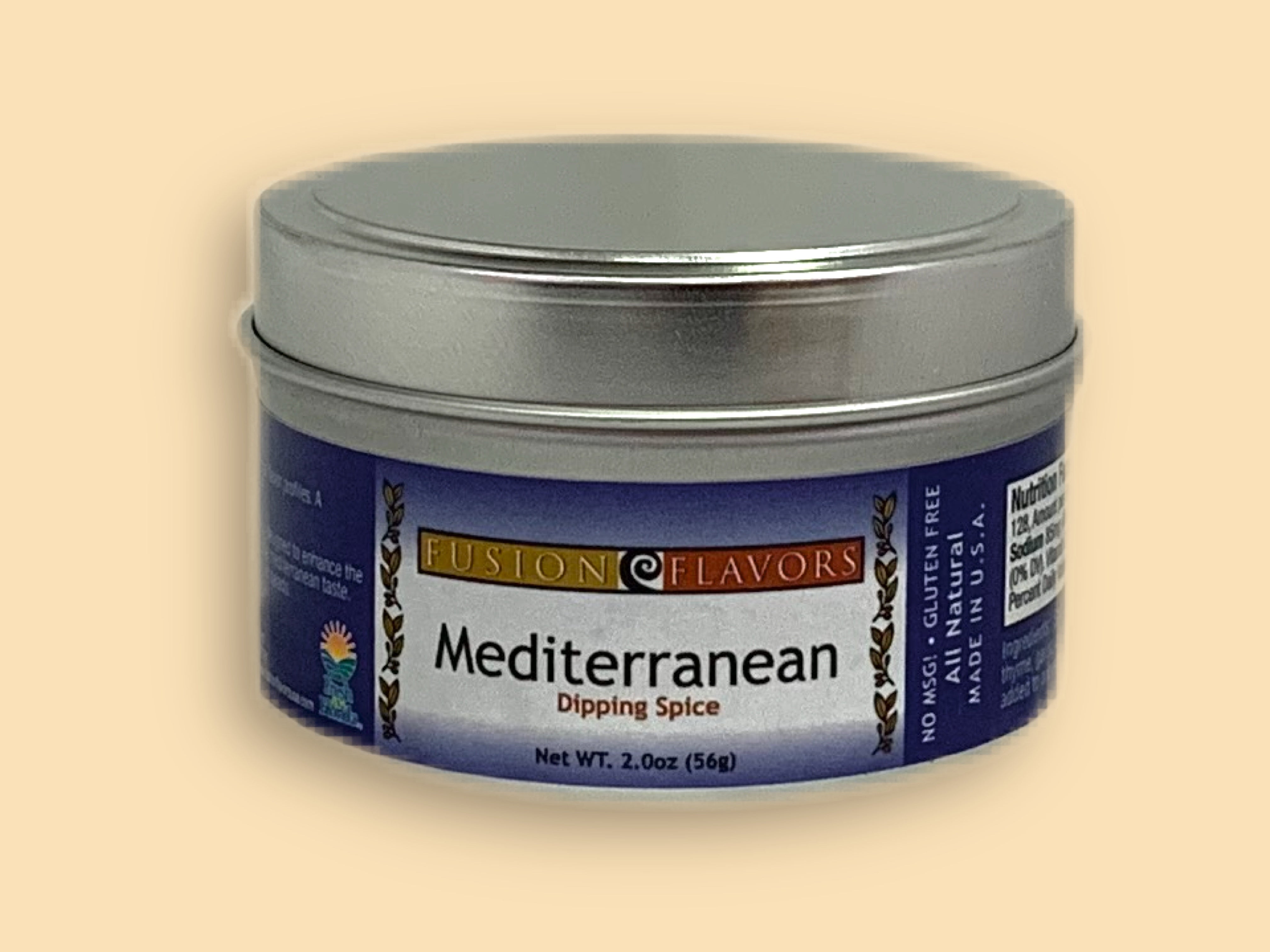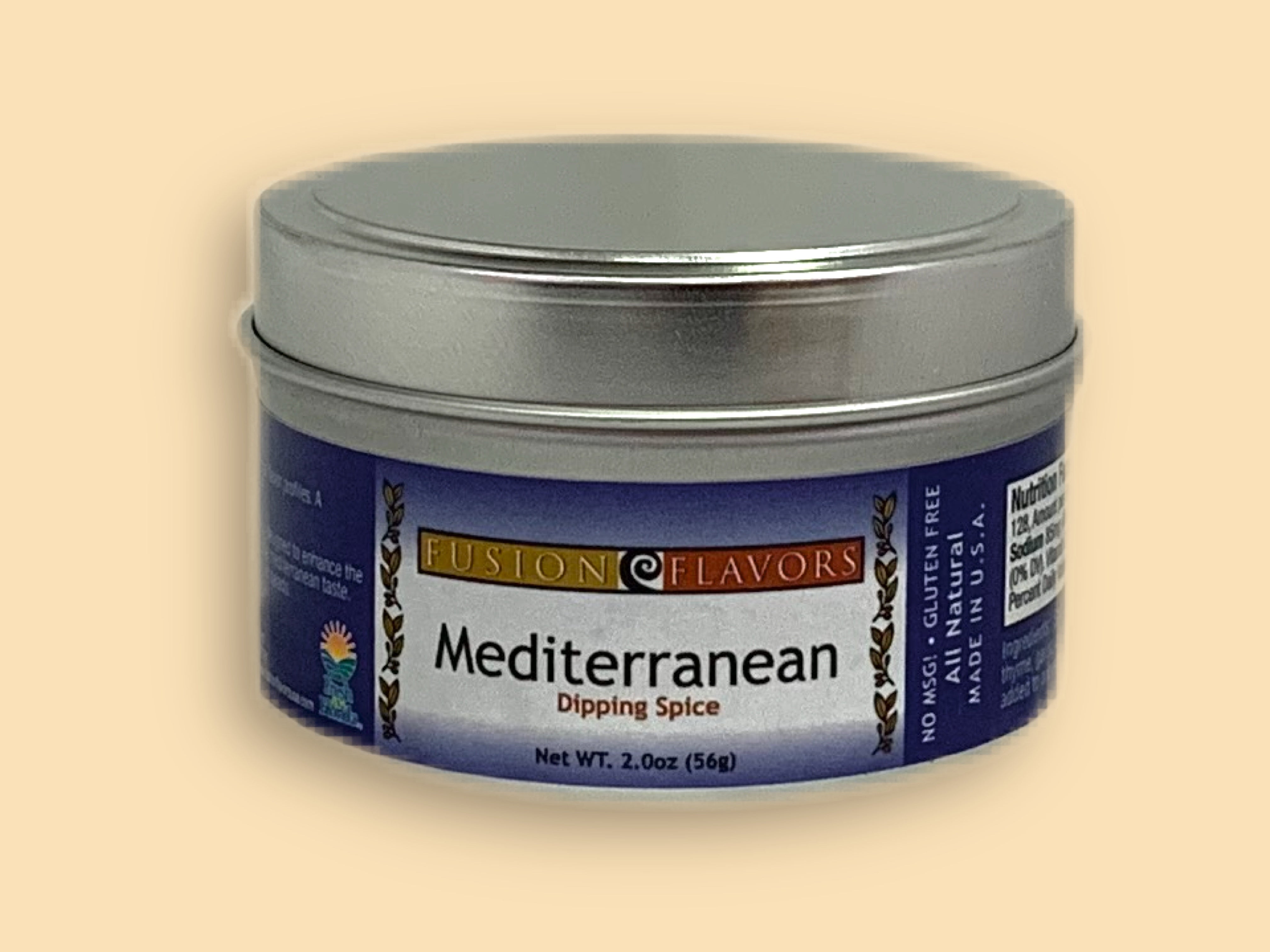 Mediterranean Tin
Our signature Mediterranean blend repackaged into a beautiful tin!
This unique blend of natural herbs and spices is specifically designed to enhance the flavors of meat and side dishes by adding familiar home style Mediterranean taste. Add to cooked dishes or use as a rub or marinade for outdoor grilling. Toss into any salad for extra Mediterranean flair. For a quick and healthy snack, you could even sprinkle this spice onto fresh tomato slices!
Ingredients: Salt, Lemon, Parsley, Black Pepper, Oregano, Onion, Thyme, Garlic,
Marjoram,
Spearmint, Basil, and Rice Concentrate to prevent caking.