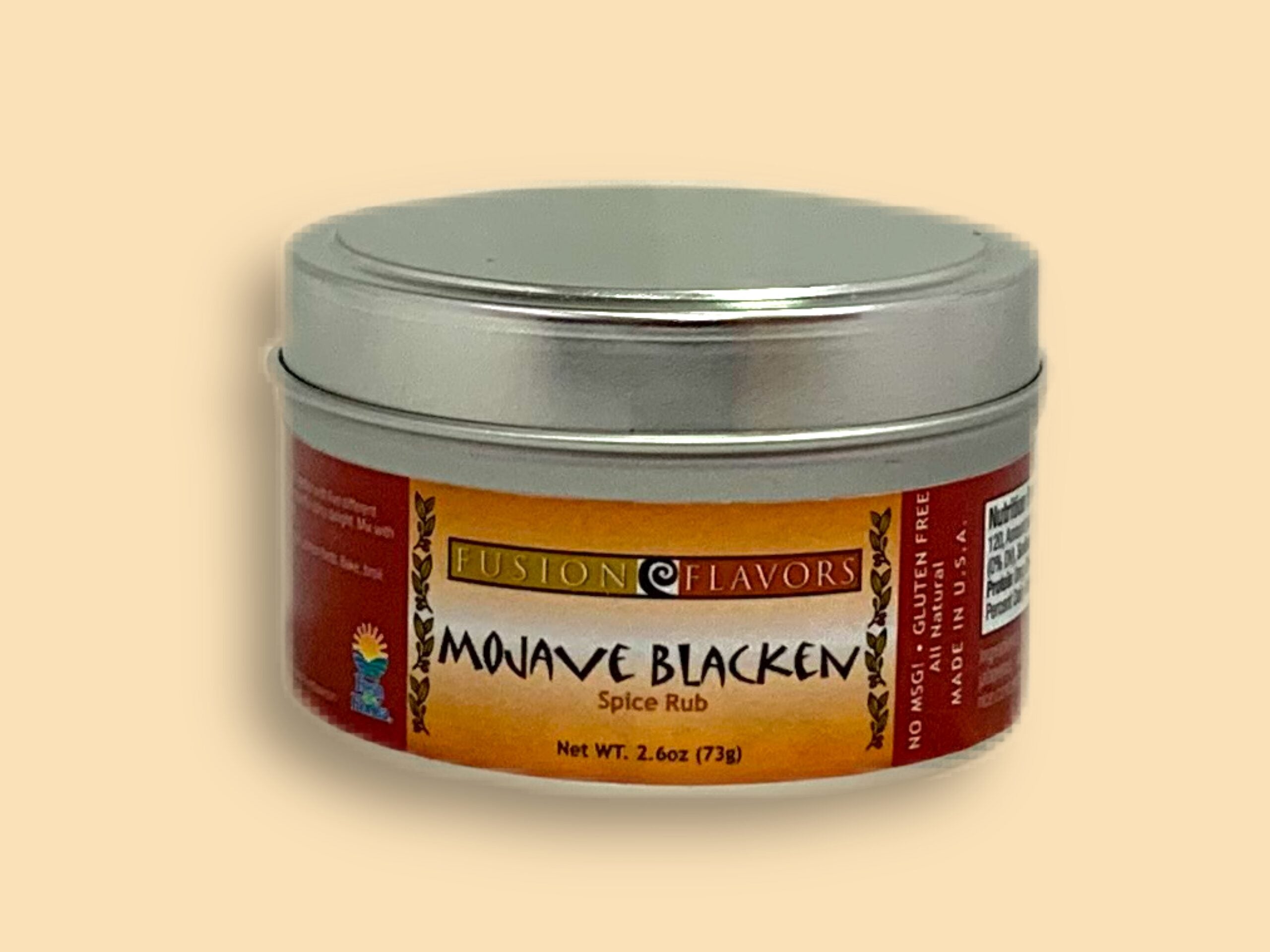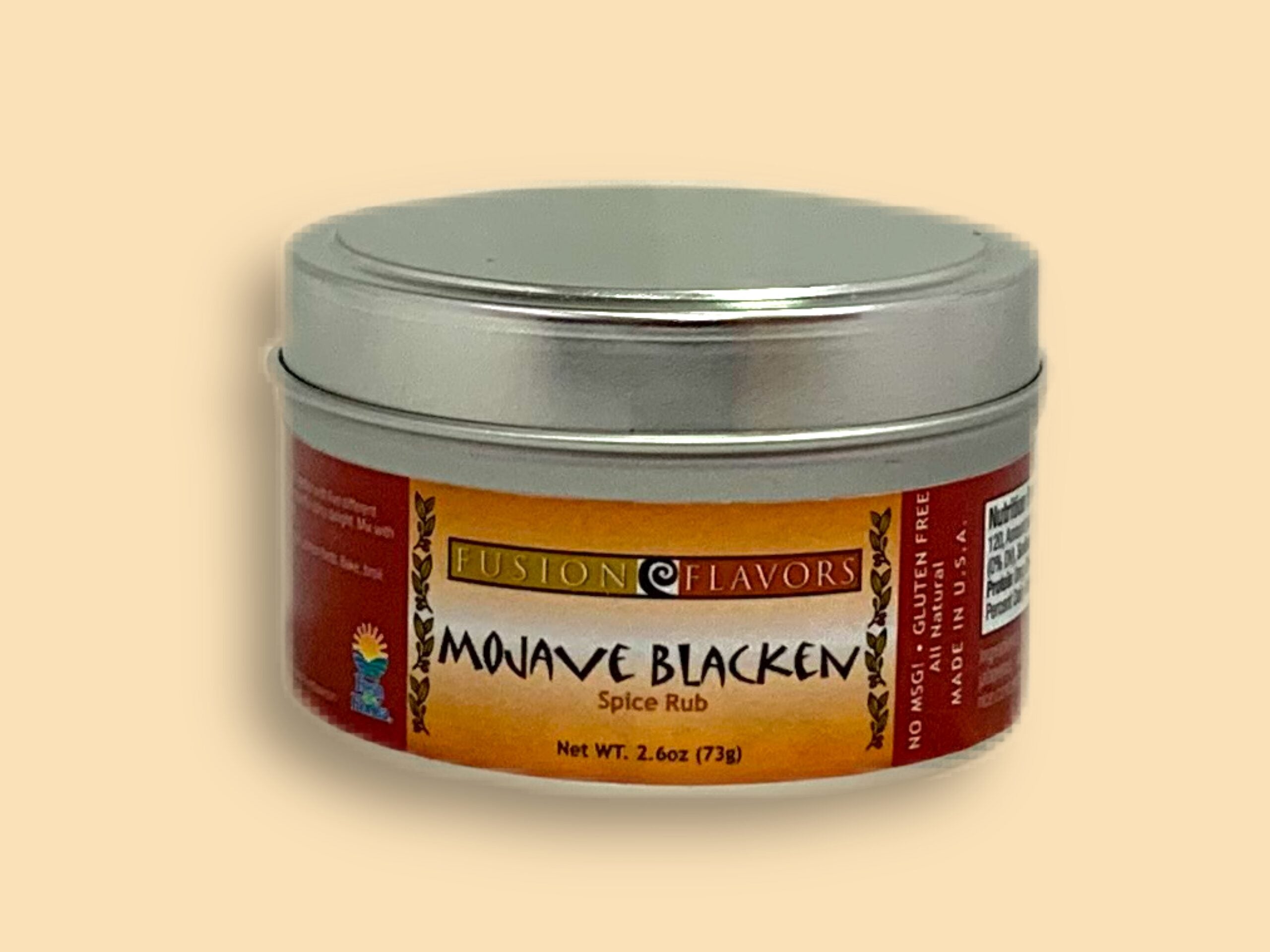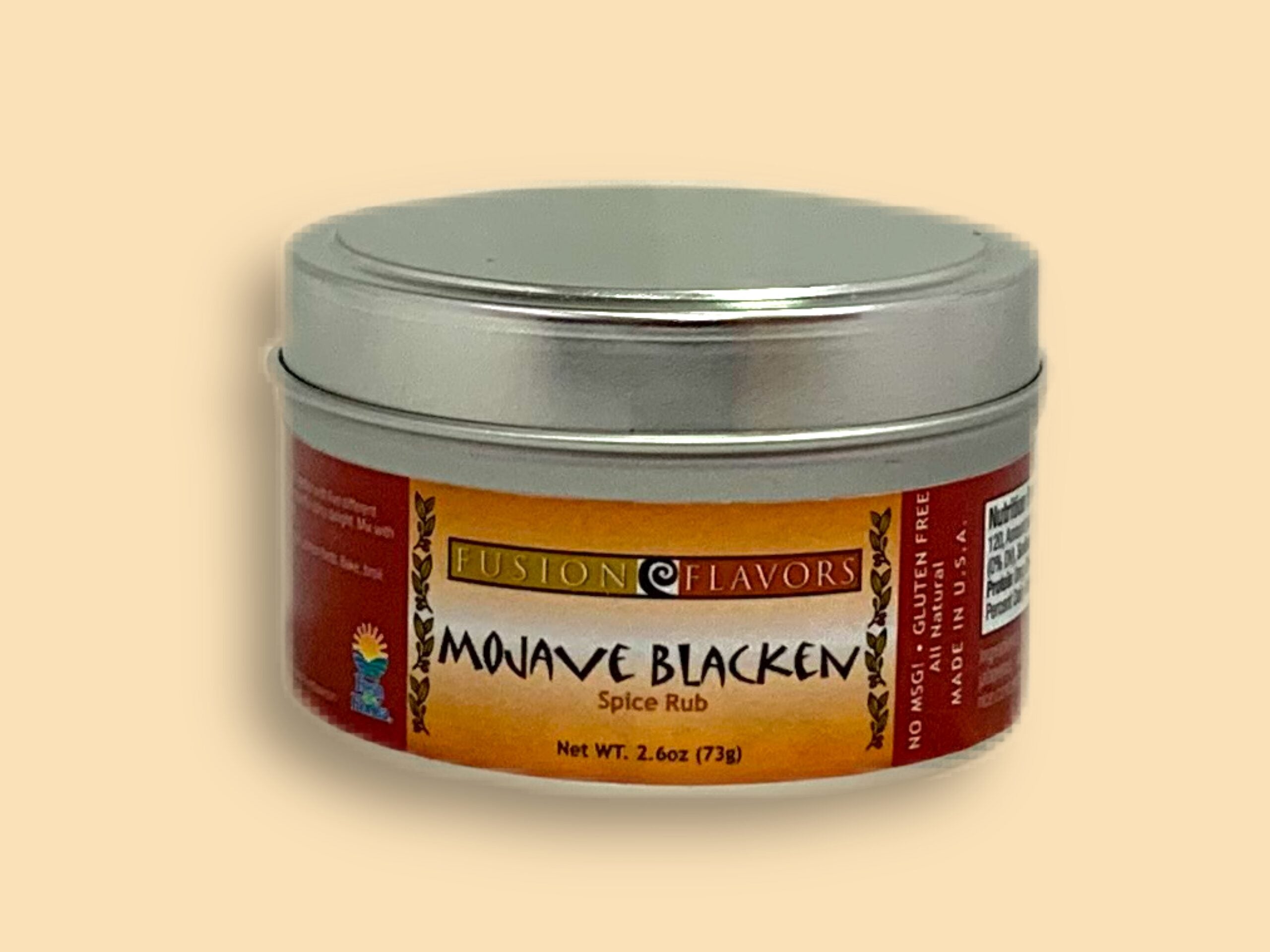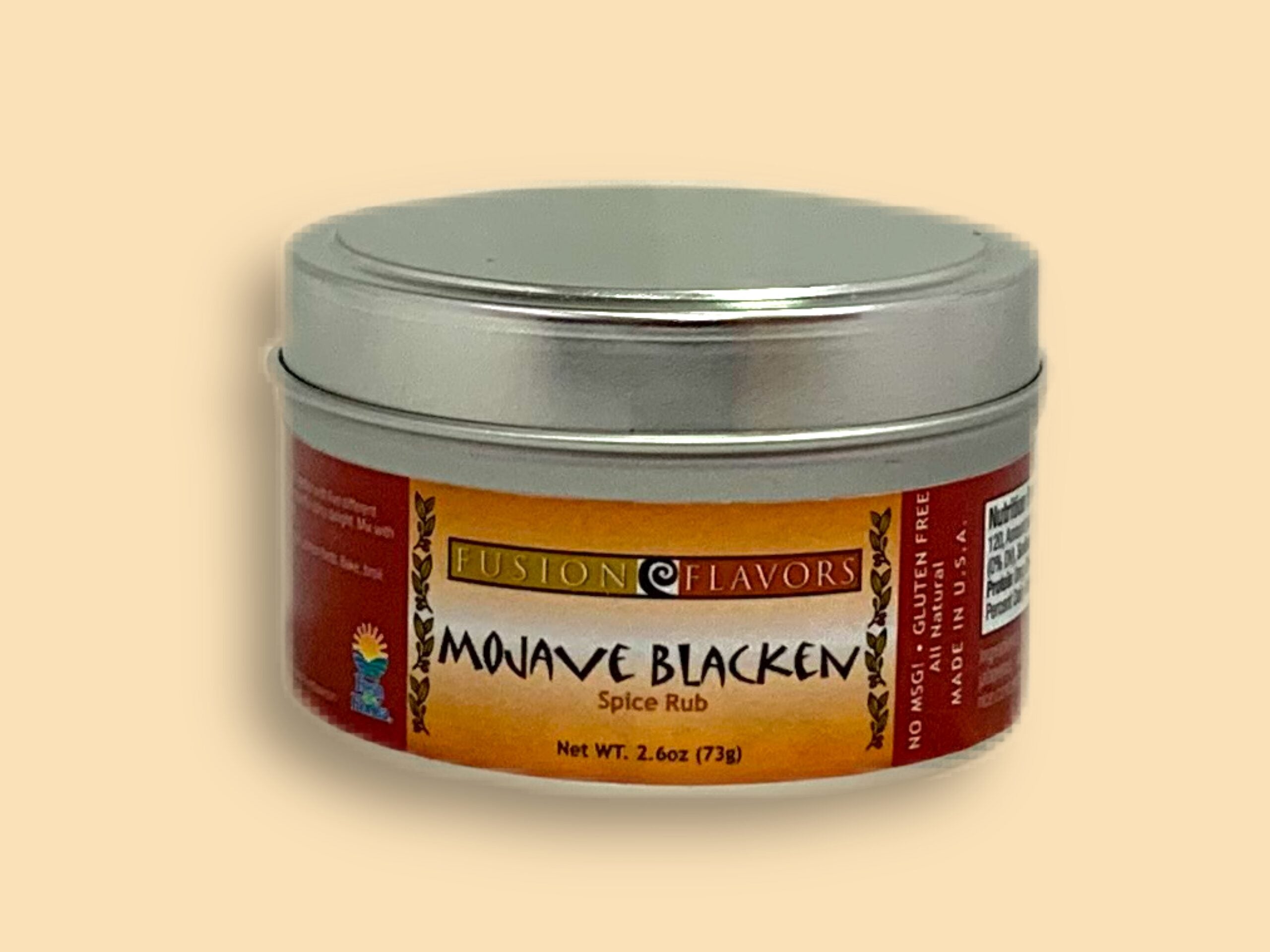 Mojave Blacken
(SUGAR FREE)
The Mojave blend packaged in a beautiful new tin!
Mojave is a robust Cal-Mex seasoning blend with the distinct flavors of five different chilies (each chosen for its flavor, texture, and color), accented with aromatic herbs and touches of cumin and shallots.
Mojave can be classified as a southwest blackening and is unrivaled on salmon. The oils of the salmon, when mixed with the chili peppers in Mojave, create a unique spicy flavor. Since Mojave is in powder form, it can be used as a condiment instead of salt and pepper or hot sauce. When sprinkled on tuna fish, it imparts a unique smoked flavor. Try Mojave in beans and rice, omelets, in soup and chili, or with chicken, beef and lamb.
2.5 oz
Ingredients: Spices (including chipotle, chilies, paprika and jalapeno), salt, garlic, onion, cornstarch, cumin and natural flavors