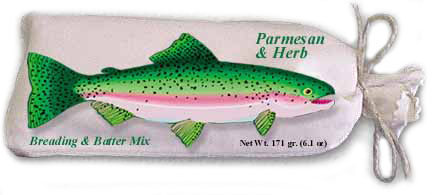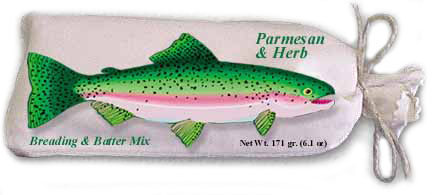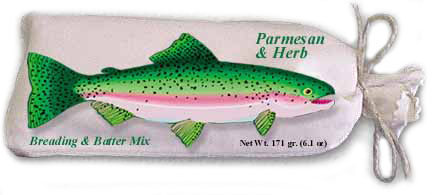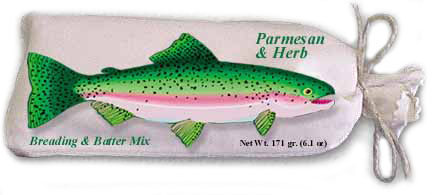 Parmesan & Herb Bake/Fry Breading & Batter Mix
Sugar Free!

All natural, No Preservatives!

The rich flavor of Parmesan cheese and fresh herbs in an instant! This coating was specifically formulated for the Parmesan lover at heart. Whether its Catfish or Cod, fish fillets take on a new dimension when served in this delicious combination of cheese, dill, garlic and other herbs.

It doesn't matter whether you prefer a breading for baking or crispy batter for frying, this rich and flavorful blend of spices, cornmeal, and flour is fast, easy and delicious.!

If you're ready for a special treat, try Parmesan & Herb Batter & Breading Mix on chicken, beef or pork! Its great baked or fried!

Parmesan and Herb Breading & Batter mix is packaged in a unique printed green fish cloth bag and is the perfect gift for both the occasional, or continual fisherman or fisherwoman.