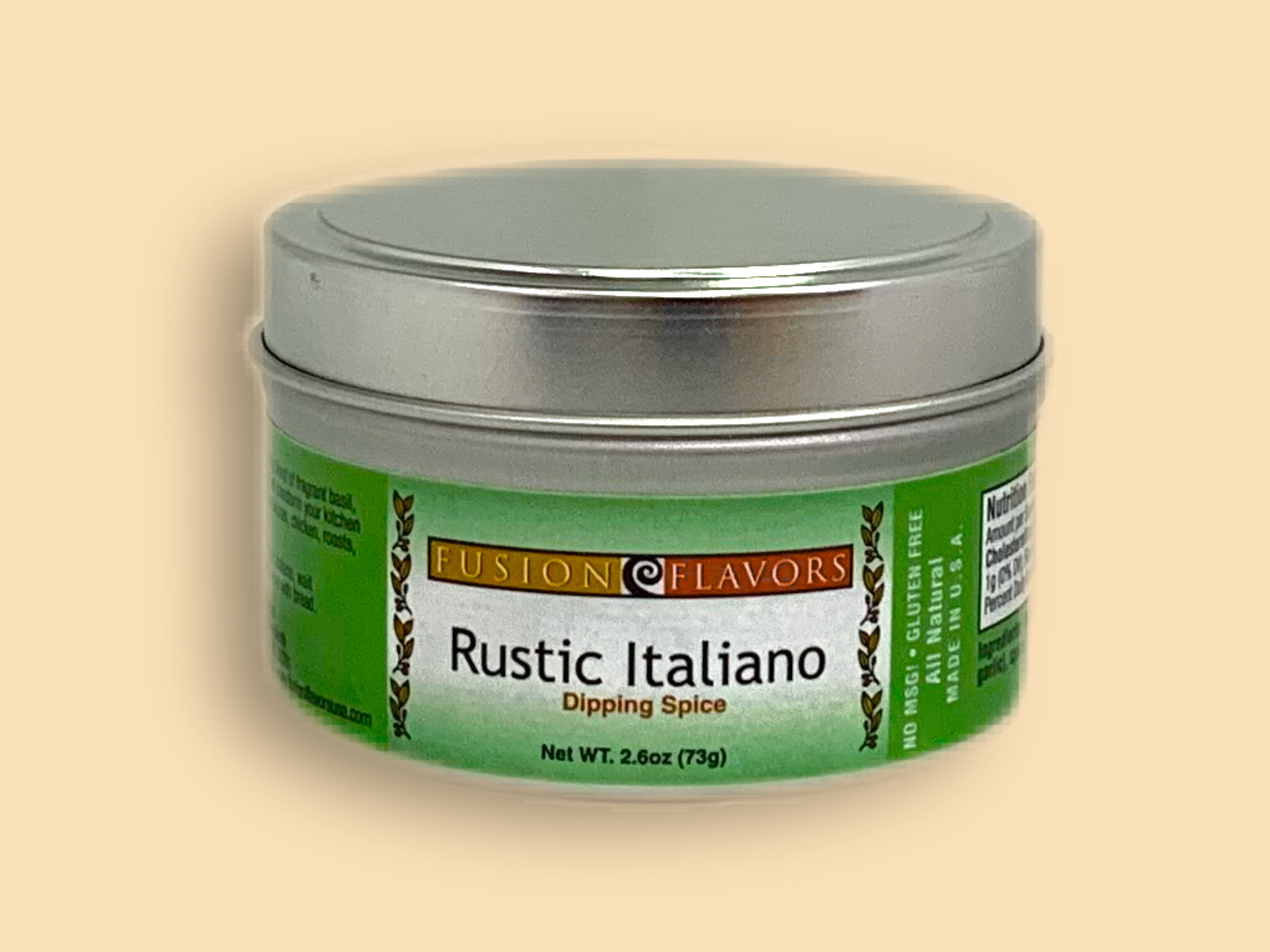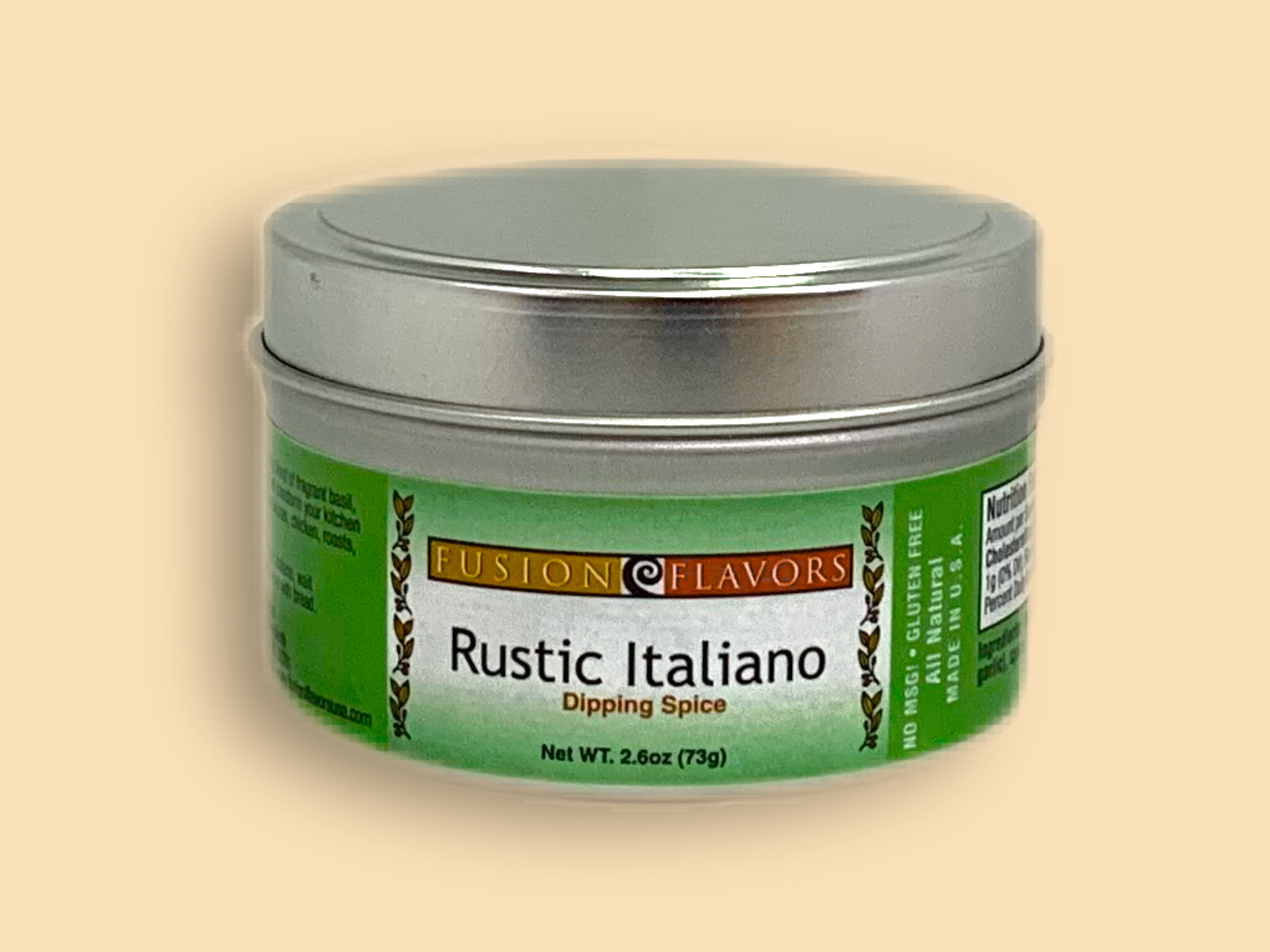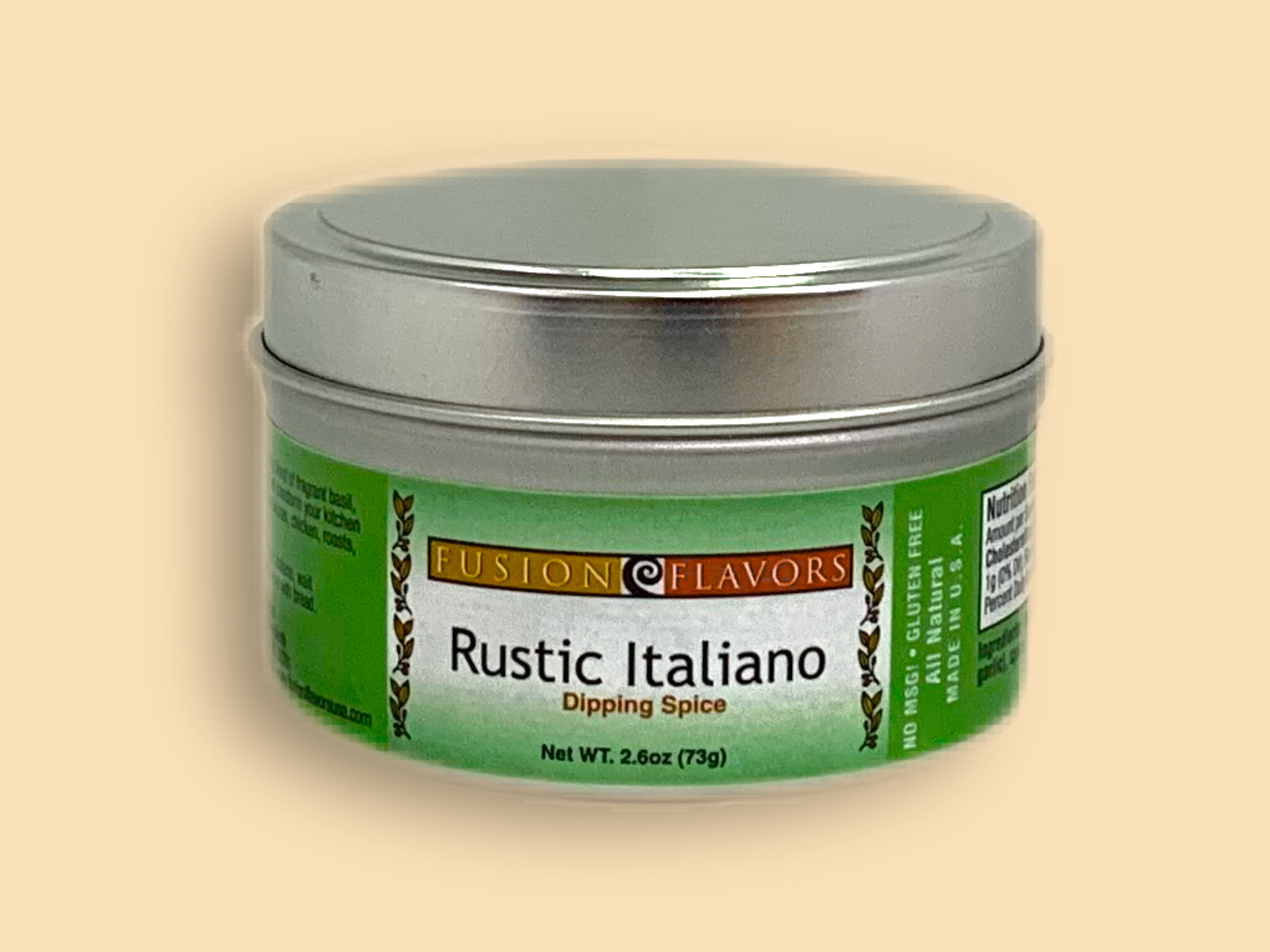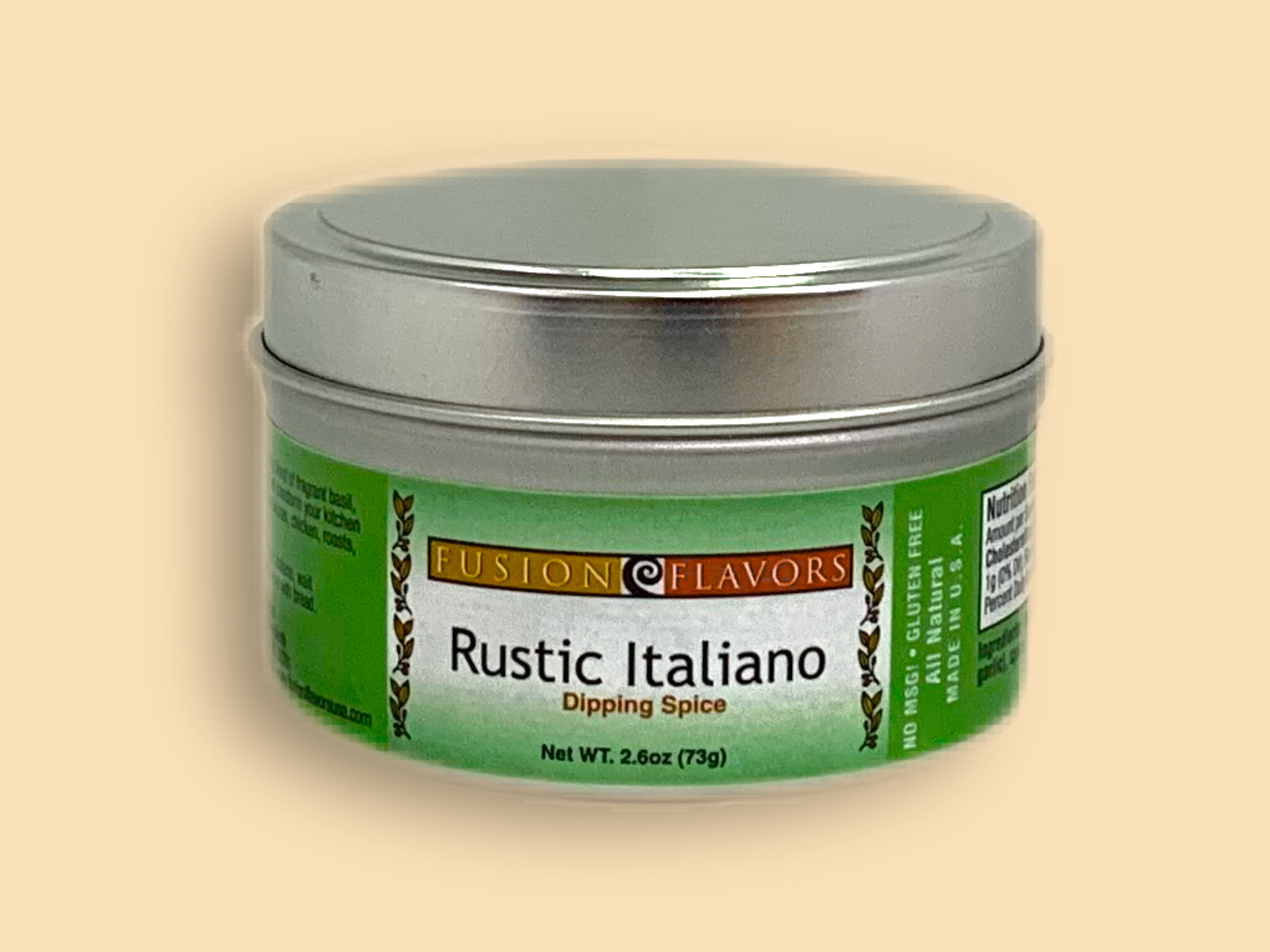 Rustic Italiano Tin
Our best-selling Italian Spice packaged in a beautiful new tin!
The most versatile Italian spice on the market! Our chunky blend of fragrant basil, oregano, sun-dried tomatoes, onion, garlic and parsley will transform your kitchen into an Italian trattoria. Use as a bread dipper, liven up sauces, chicken, roasts and salads, or add to pasta water for extra burst of flavor!
Ingredients: Tomato, onion, garlic, salt,
spices, and parsley.