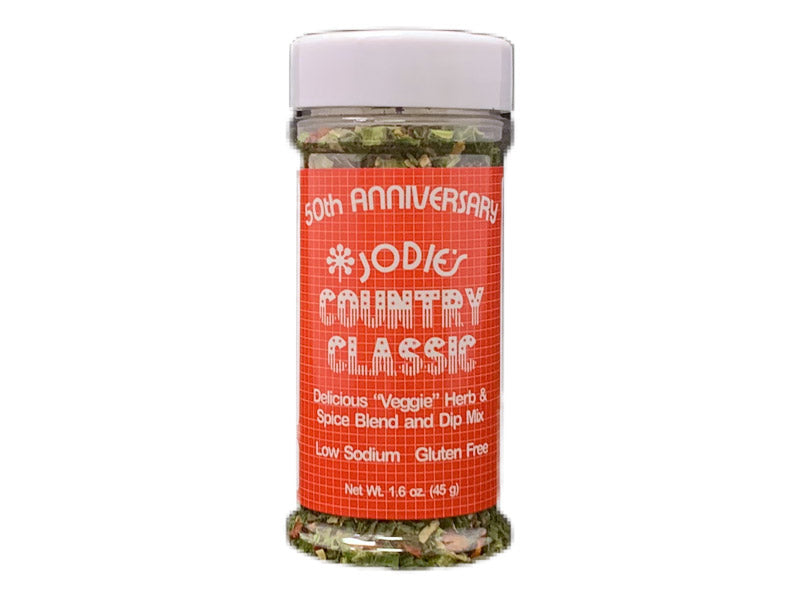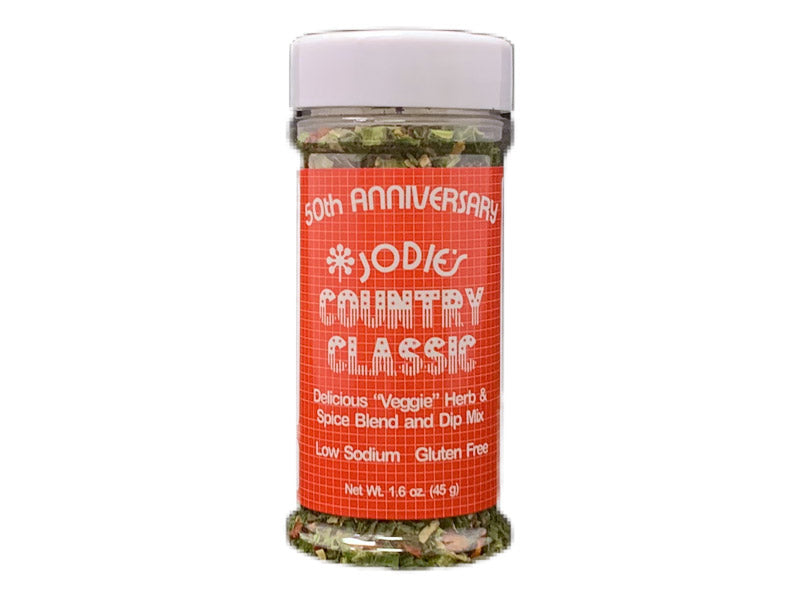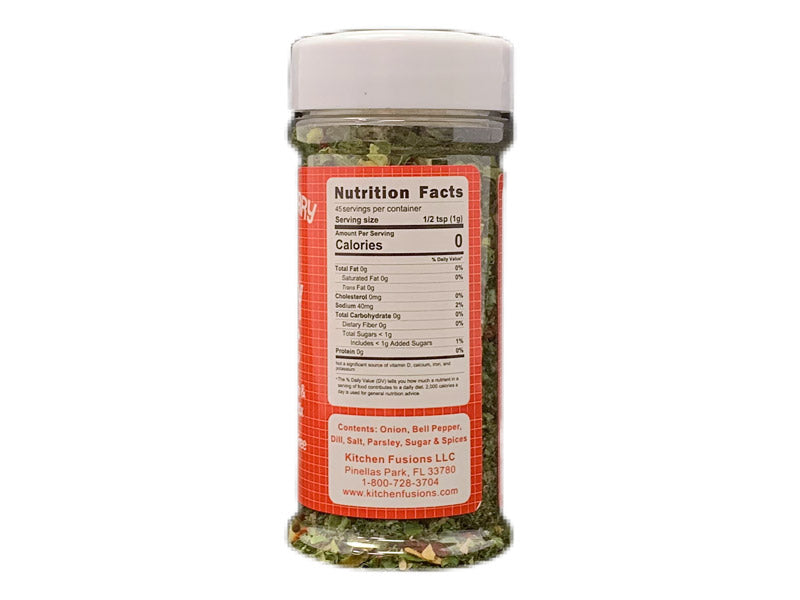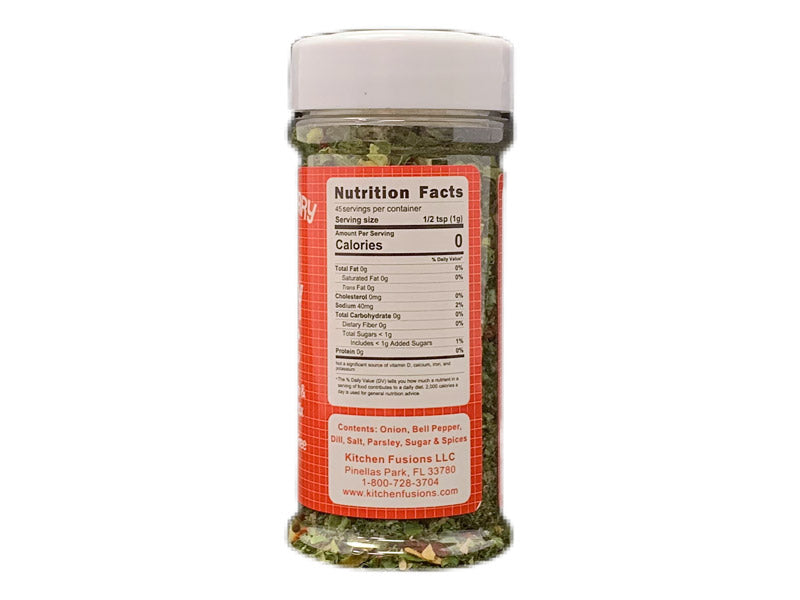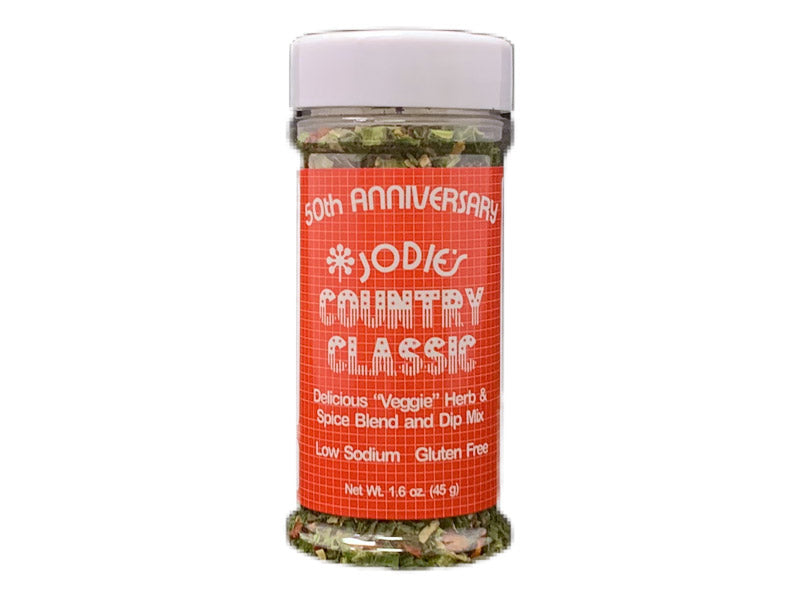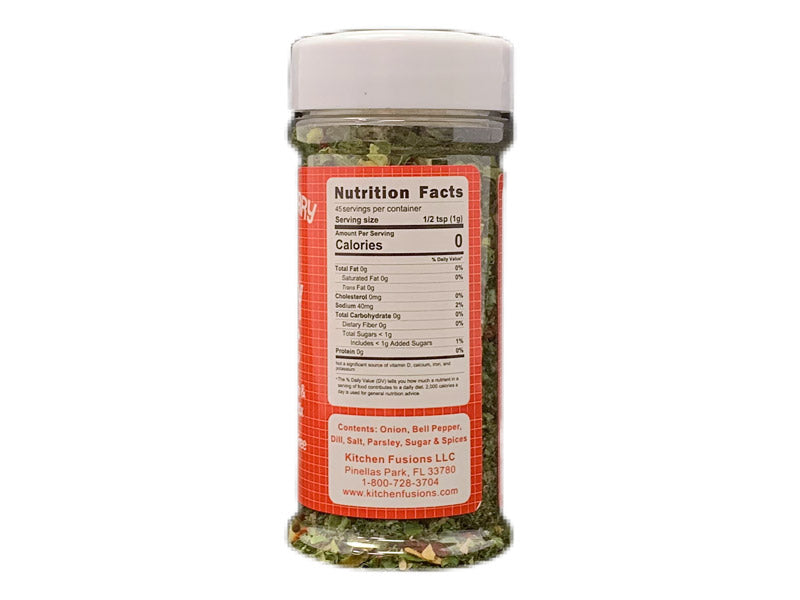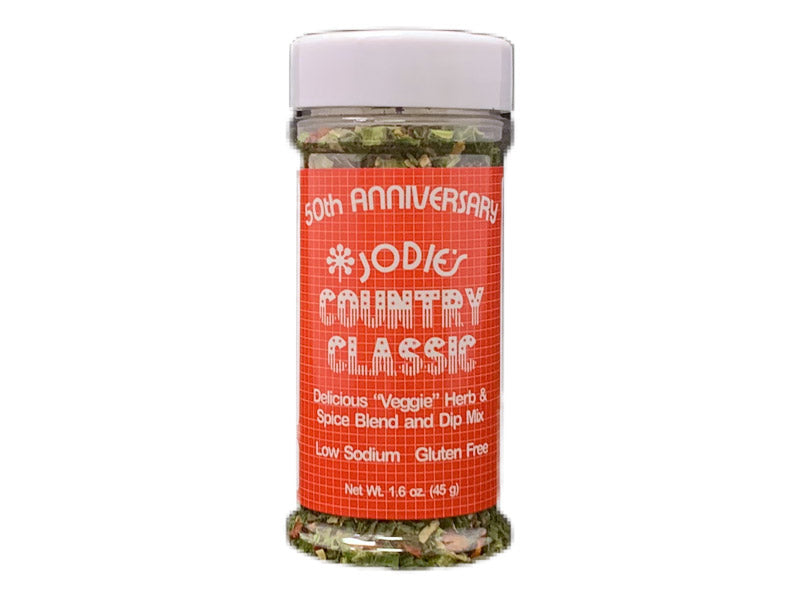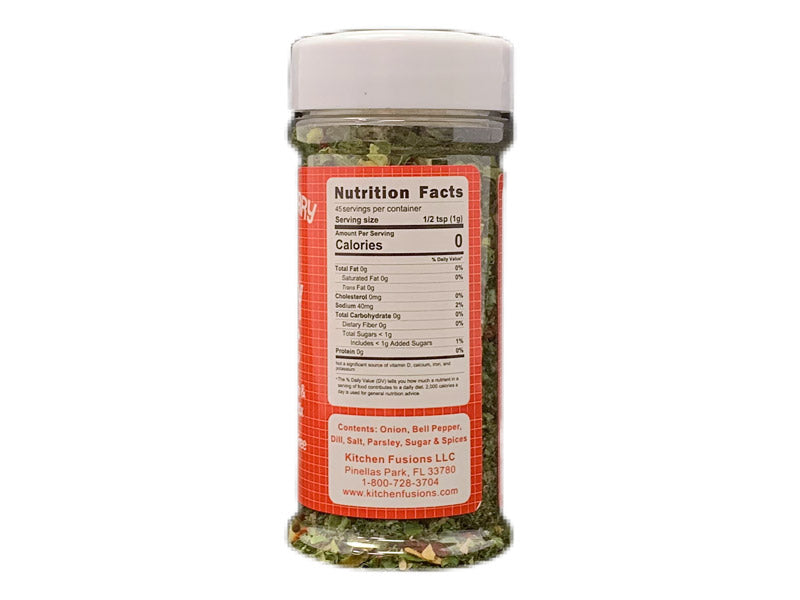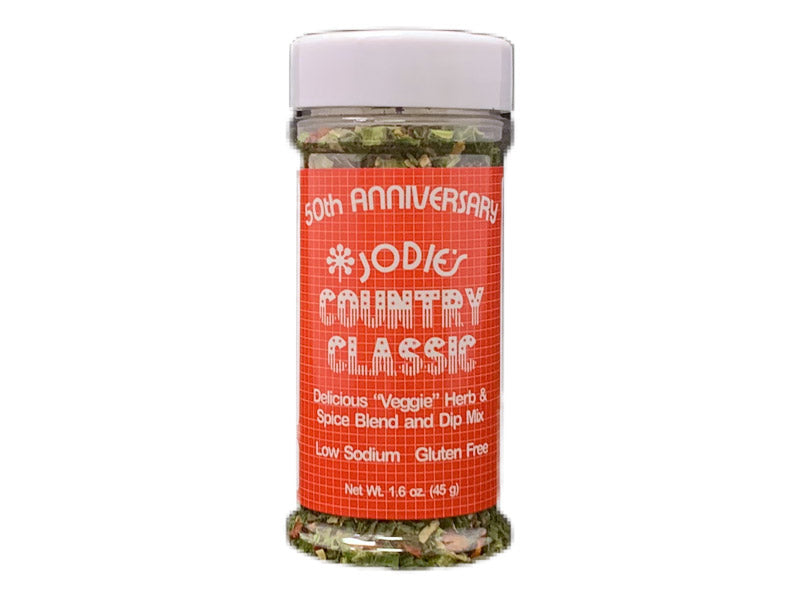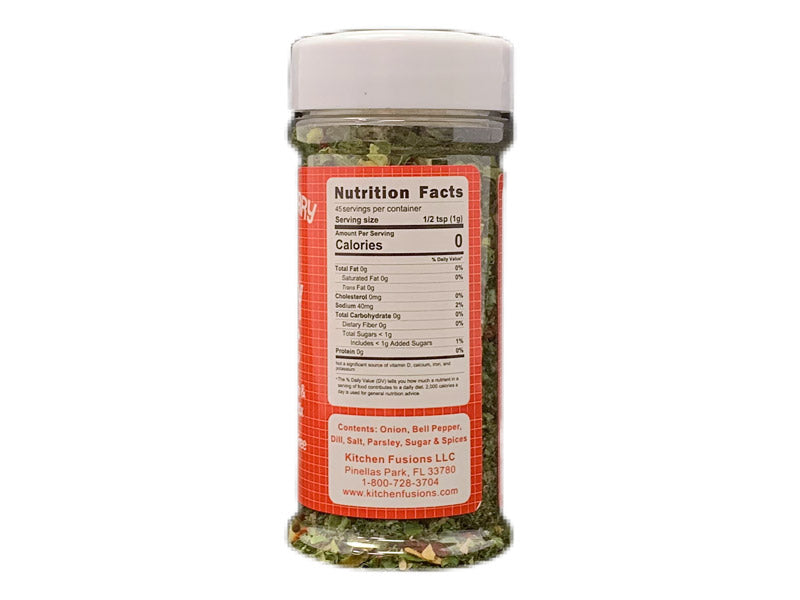 Country Classic
Celebrating 50 years by getting all dressed up with our old look! Enjoy this throwback to the original labels that many know and love! 

Vegetable Blend with sweet bell peppers and tarragon. Makes smashing
mashed potatoes, add zip to tuna salad and makes soup super.

A dip favorite. All natural and no MSG.
Ingredients: Onion, Bell pepper, dill, salt, parsley, sugar, & spices