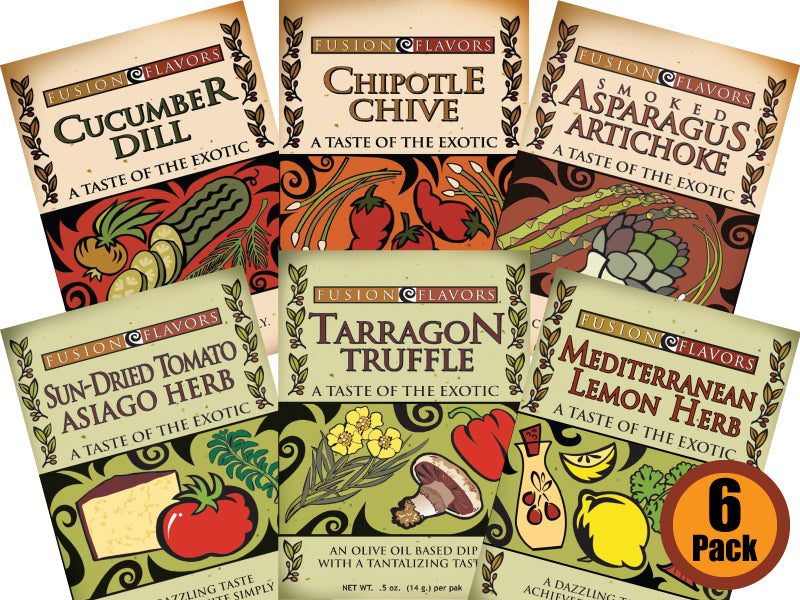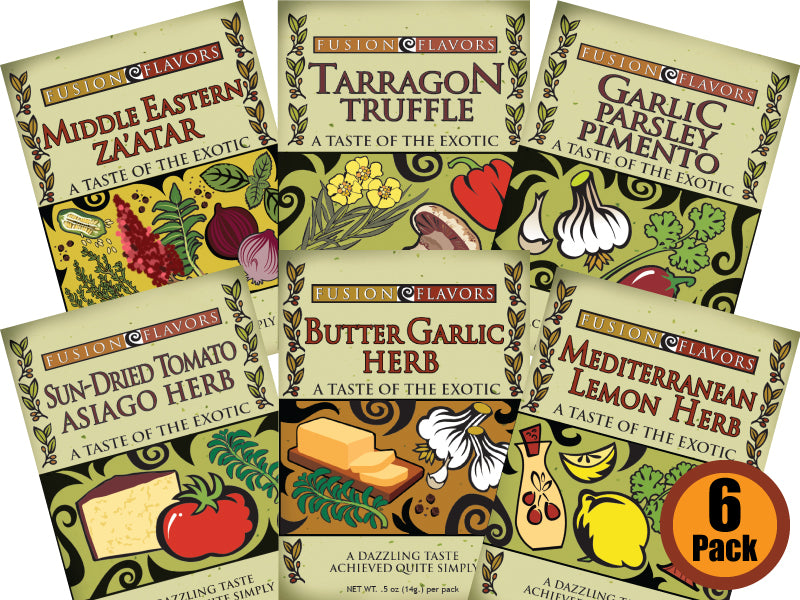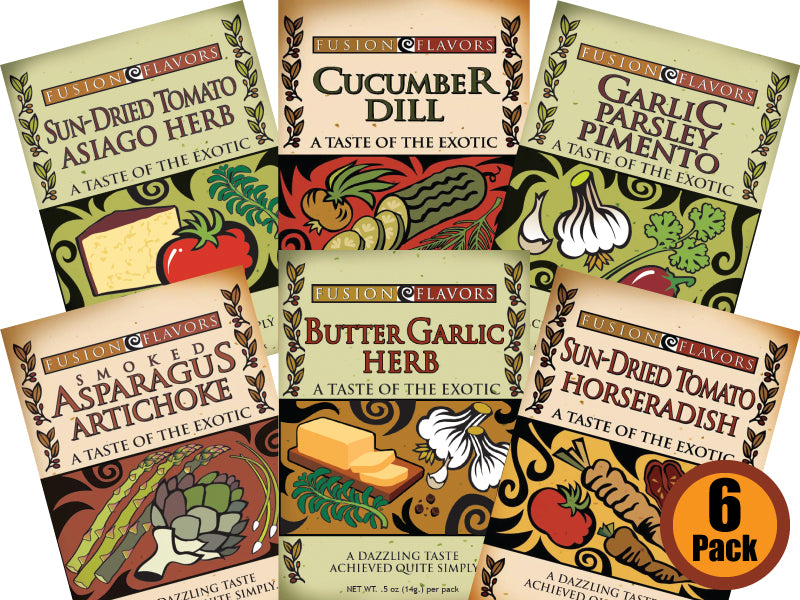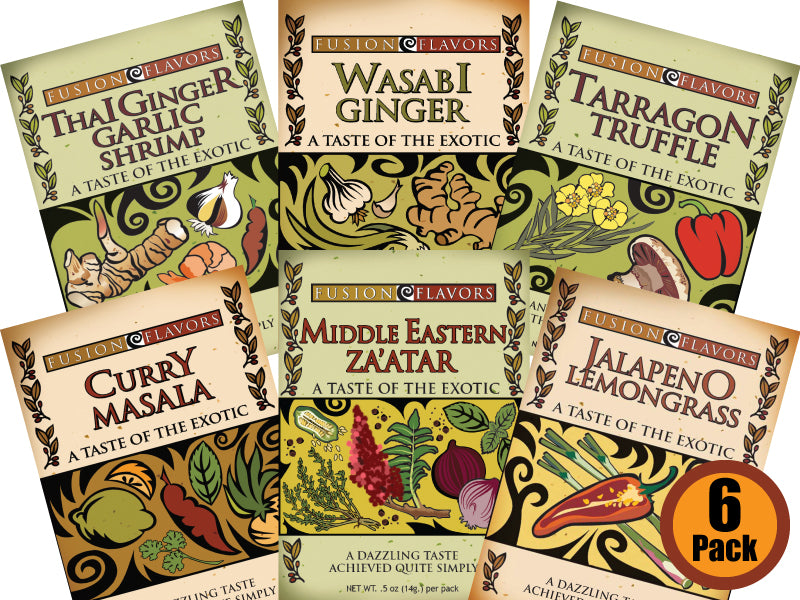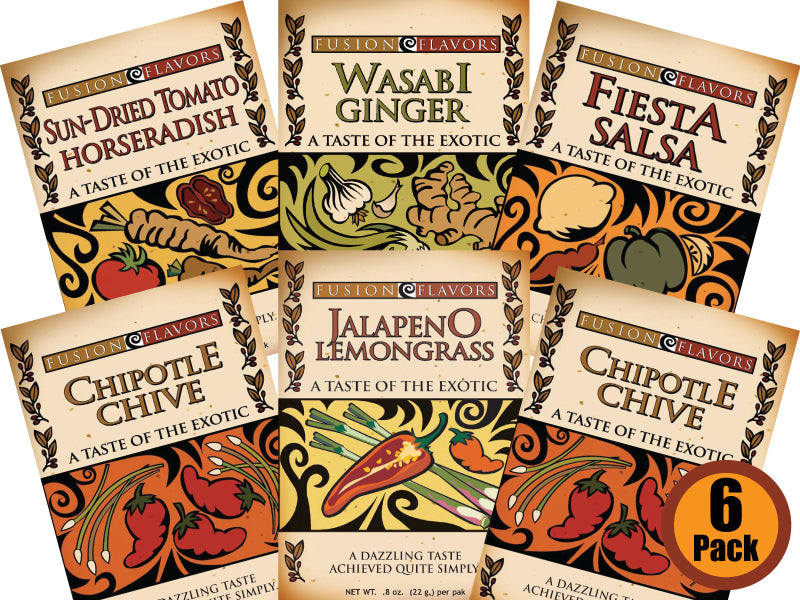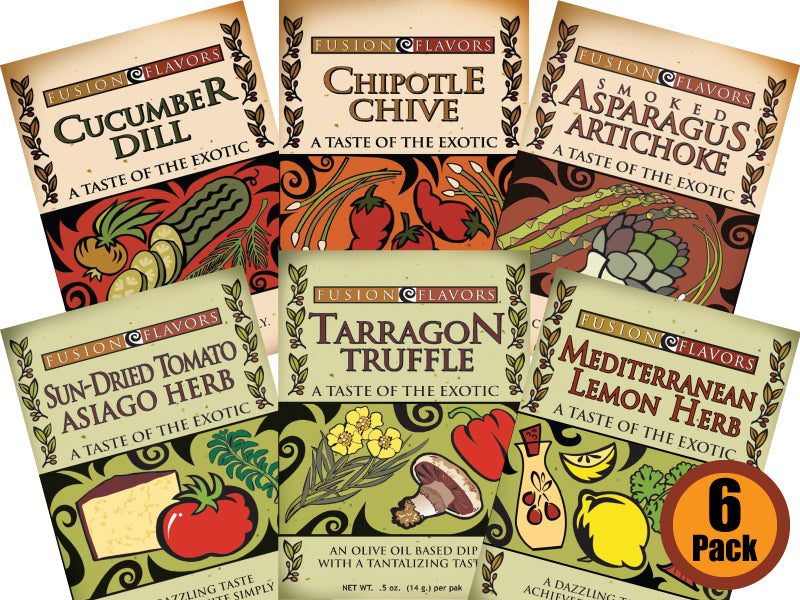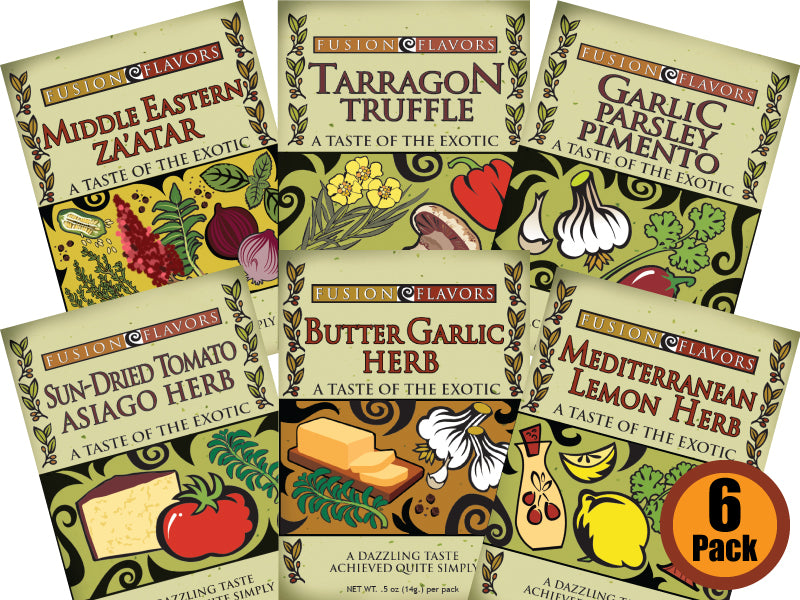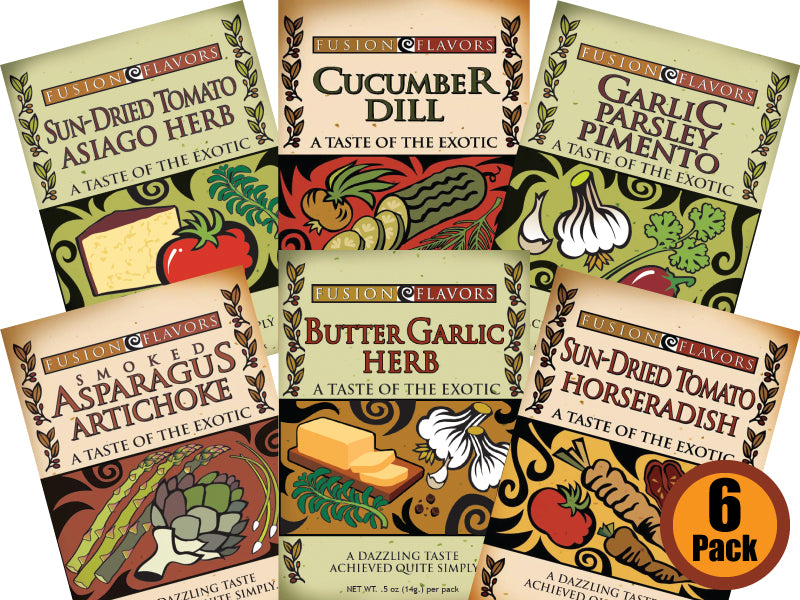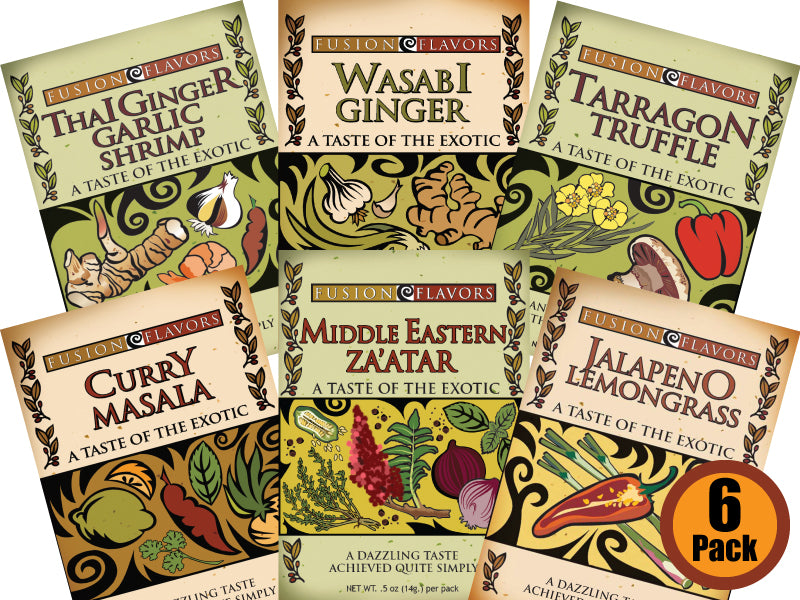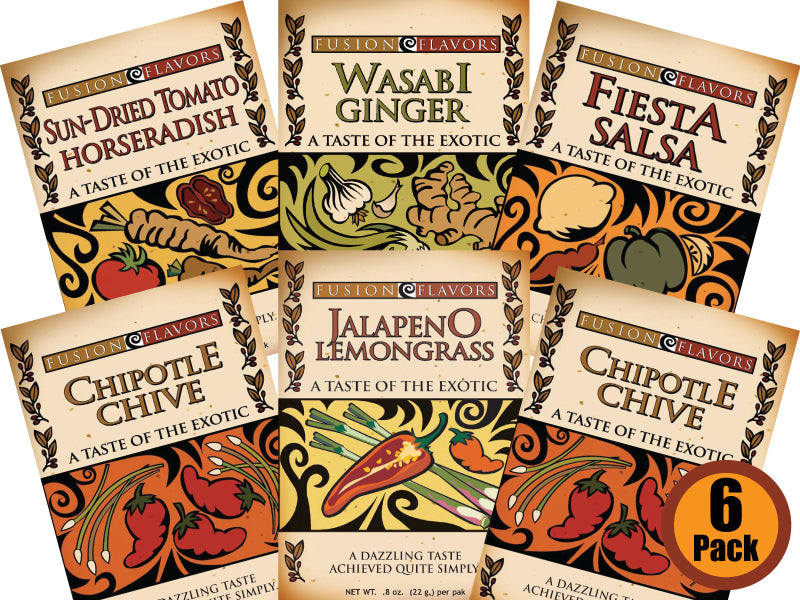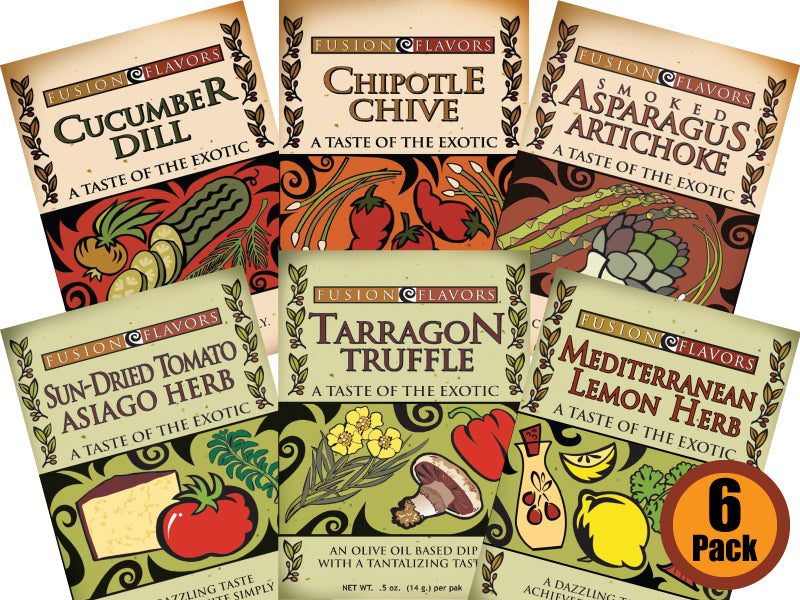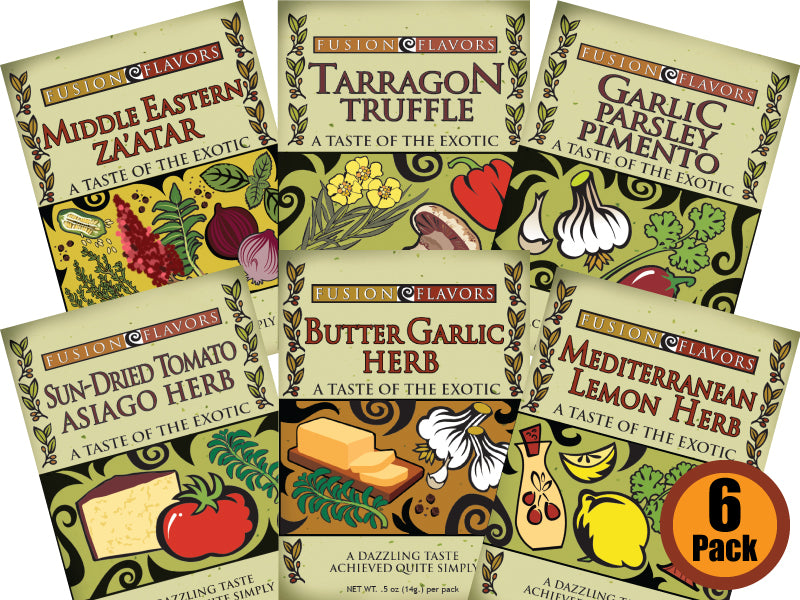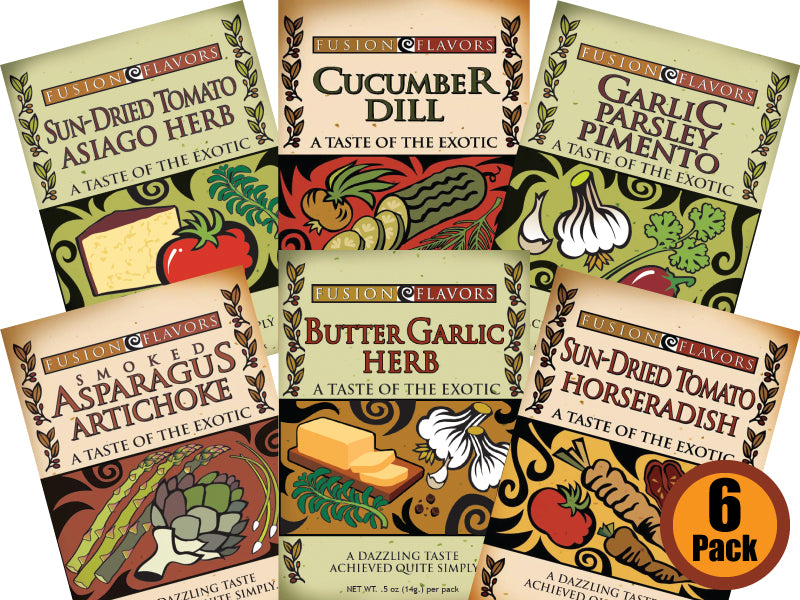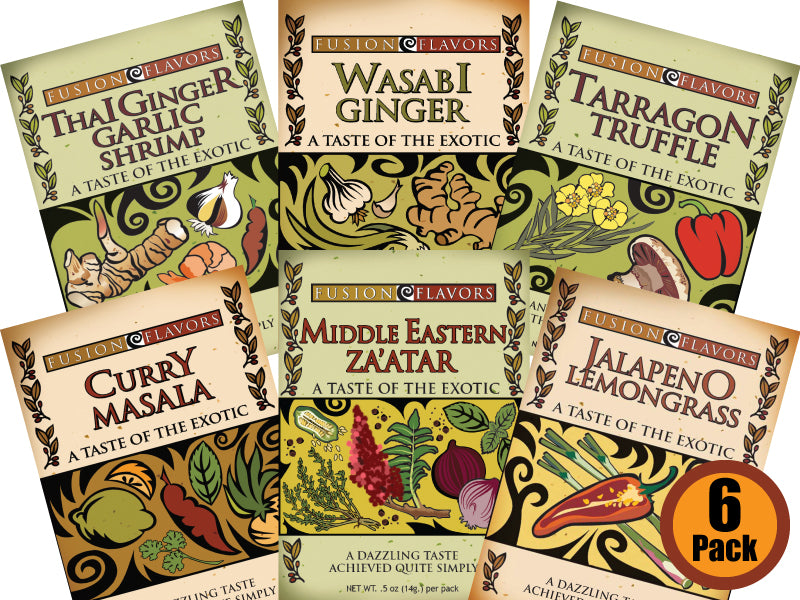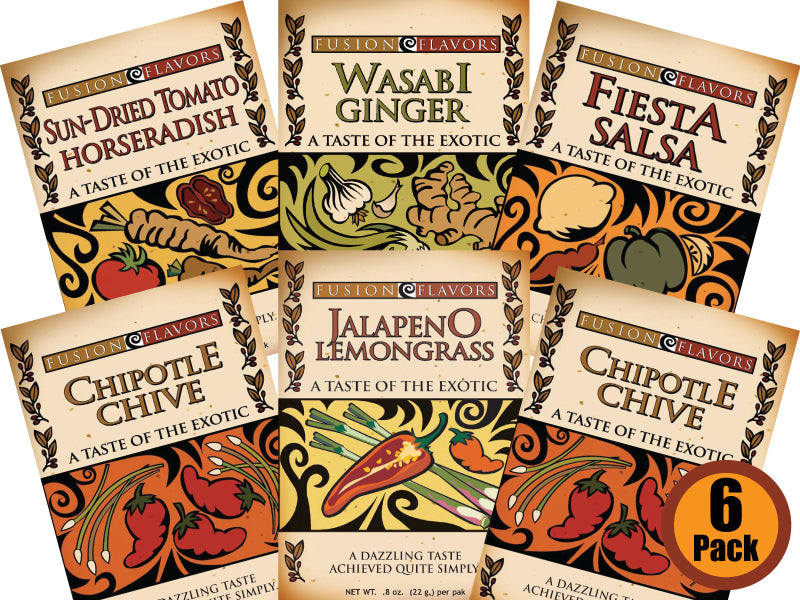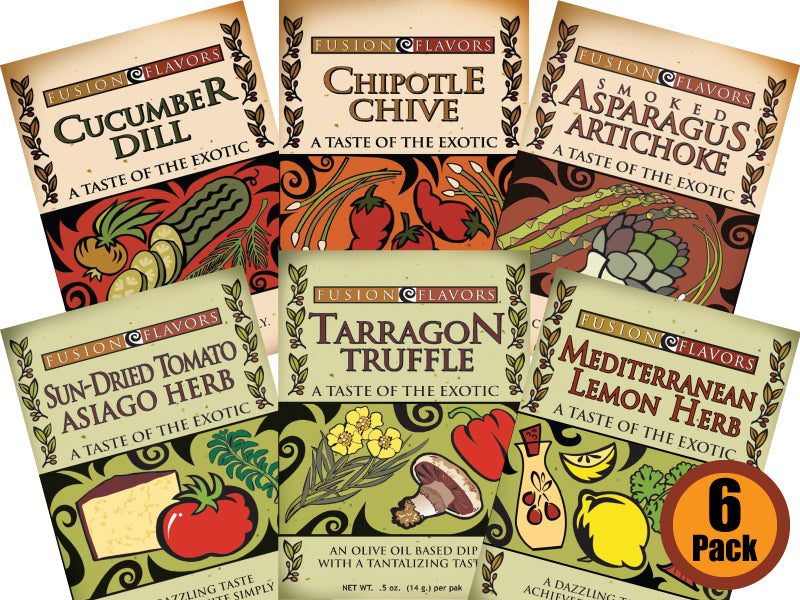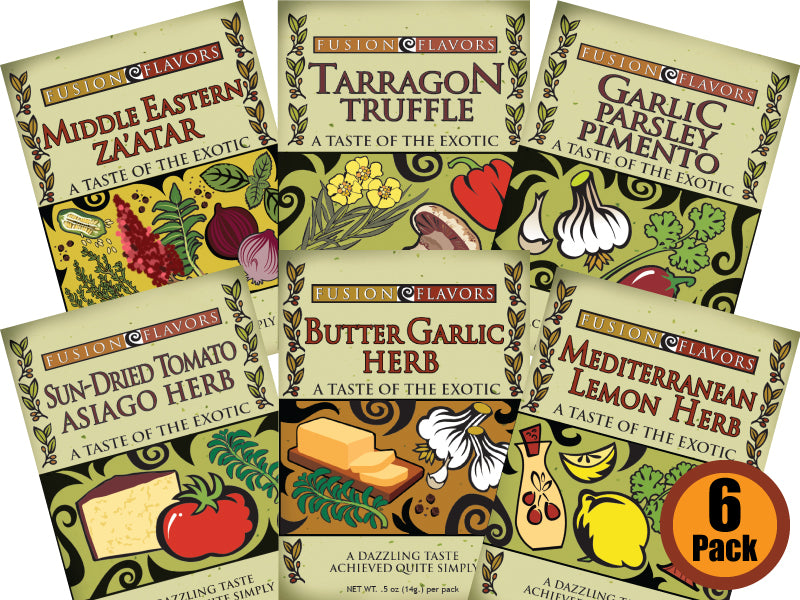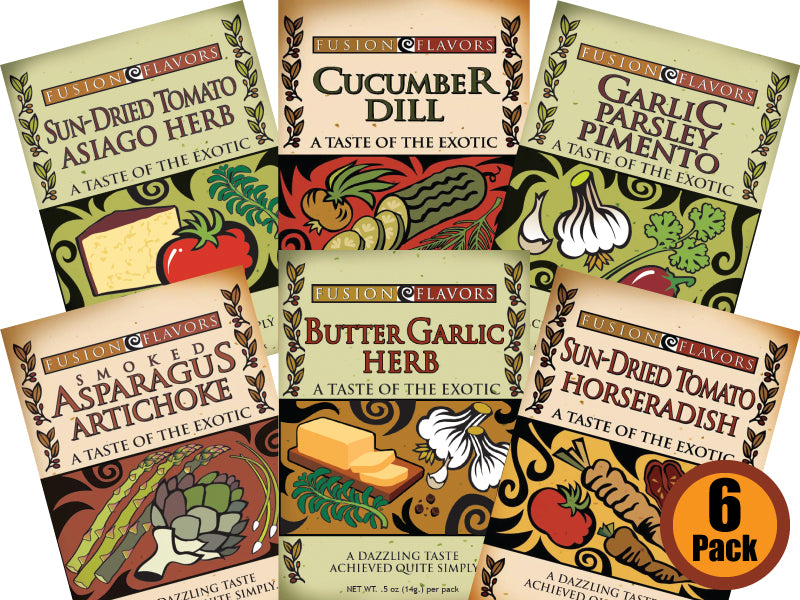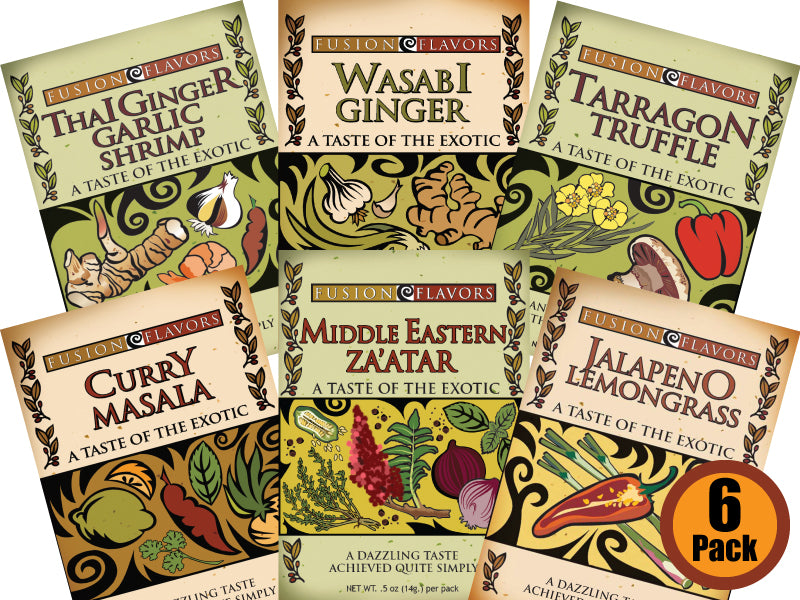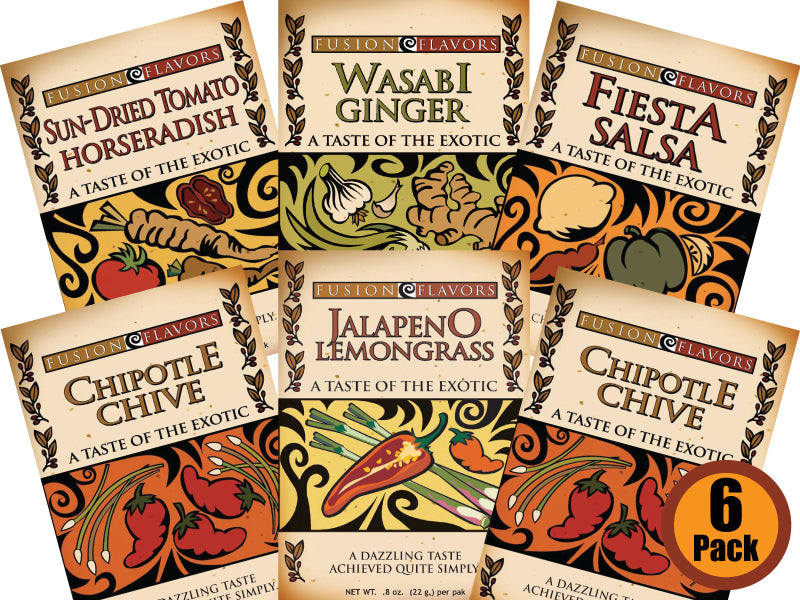 Fusion Flavors variety packs (6 count)
Looking to elevate your culinary game? Check no further than our Fusion Flavors multipacks! These sets includes six unique and flavorful blends designed to create unique culinary delights, with each packet containing two recipes (one for an entrée and one for a dip as an appetizer).  Perfect for both home cooks and gourmet enthusiasts, our seasoning packets are the epitome of flavor and convenience for dips and entrées. 
Expertly crafted from the highest quality ingredients, each seasoning blend is unique and finely balanced to bring a taste of the exotic to your dinner table. Whether you're cooking up a storm in the kitchen or grilling outdoors, these six seasoning packets will become an essential addition to your pantry. Add our multipack of six seasoning blends to your cart today and delight your senses with a symphony of flavors.
Best Sellers: Cucumber Dill, Chipotle Chive, Smoked Asparagus Artichoke, Sun-dried Tomato Asiago*, Butter Garlic Herb*, Mediterranean Lemon Herb
Ultimate Bread Dipping Collection: Sun-dried Tomato Asiago*, Butter Garlic Herb*, Mediterranean Lemon Herb, Middle Eastern Za'atar, Tarragon Truffle, Garlic Parsley Pimento
Crowd Pleasers Pack: Sun-dried Tomato Asiago*, Cucumber Dill, Smoked Asparagus Artichoke, Butter Garlic Herb*, Garlic Parsley Pimento, Sun-dried Tomato Horseradish
Variety Pack: Curry Masala, Thai Ginger Garlic Shrimp**, Middle Eastern Za'atar, Tarragon Truffle, Wasabi Ginger, Jalapeno Lemongrass
Feel The Heat: Sun-dried Tomato Horseradish, Wasabi Ginger, Fiesta Salsa, Chipotle Chive (x2), Jalapeno Lemongrass
ALLERGENS
* Contains Milk
** Contains Shrimp