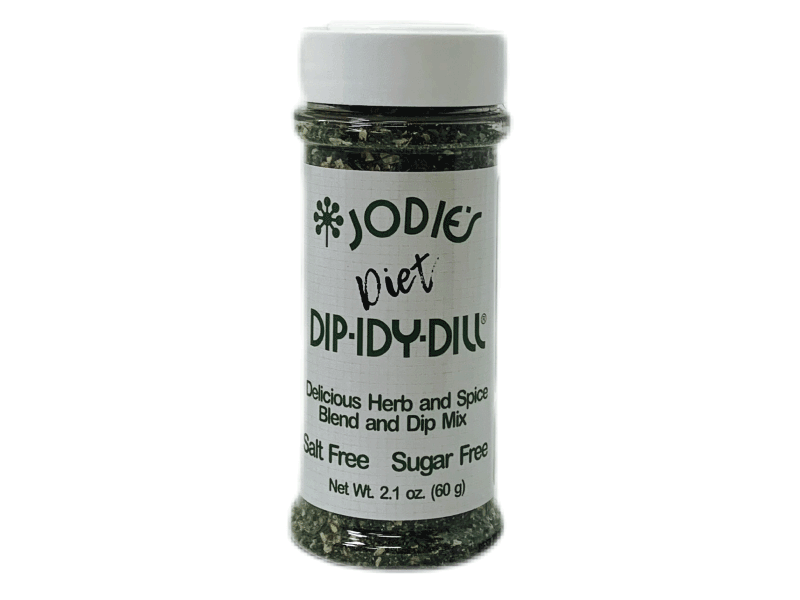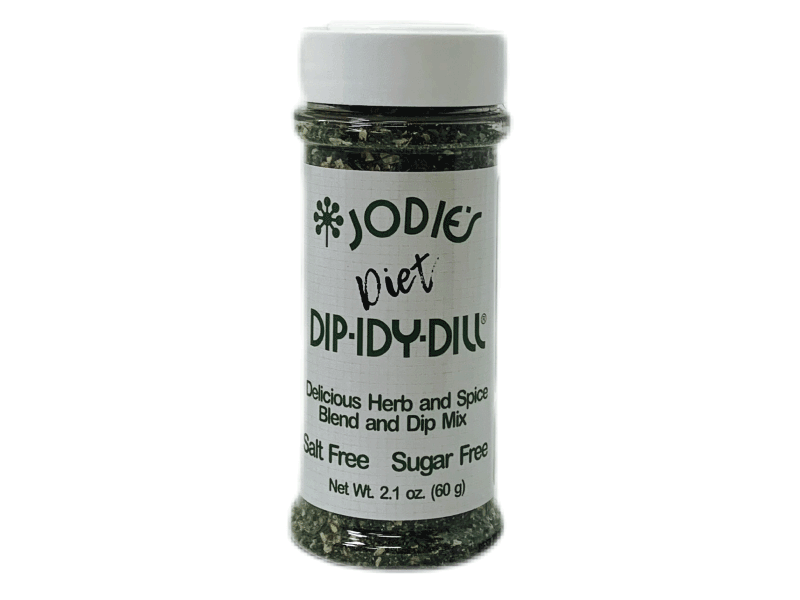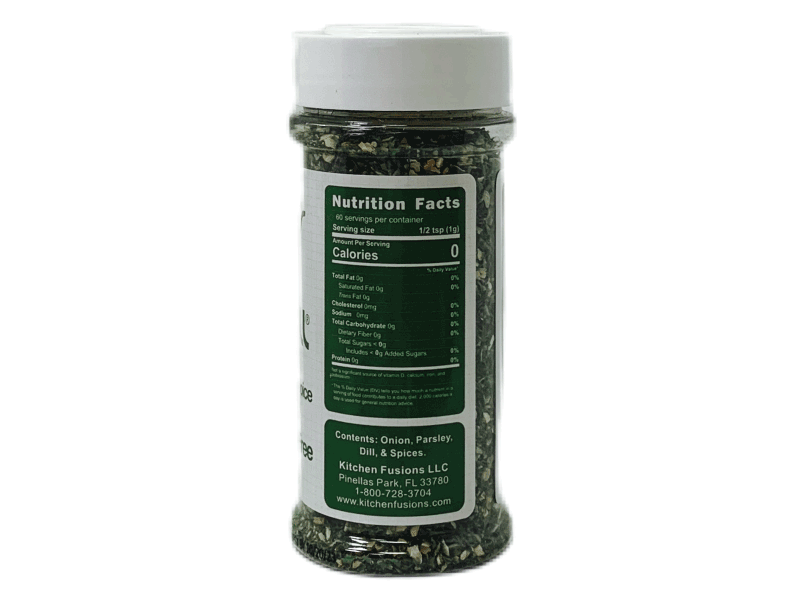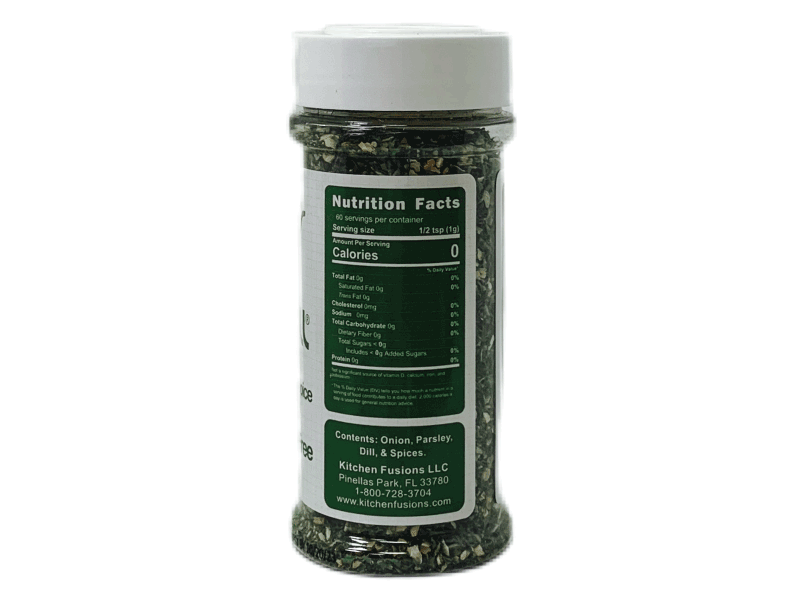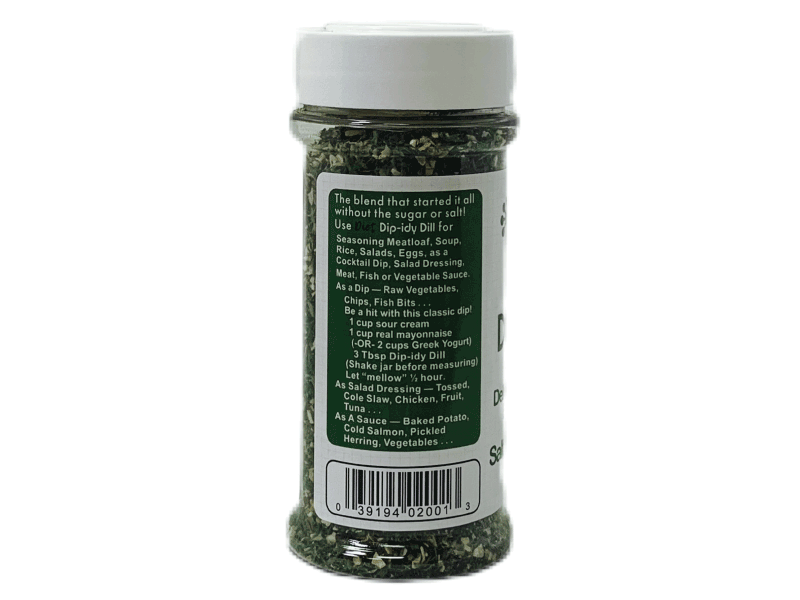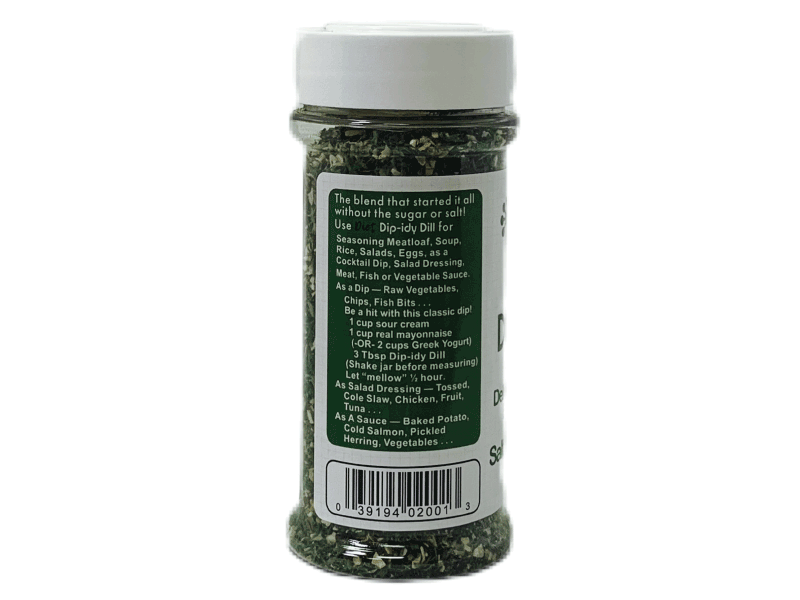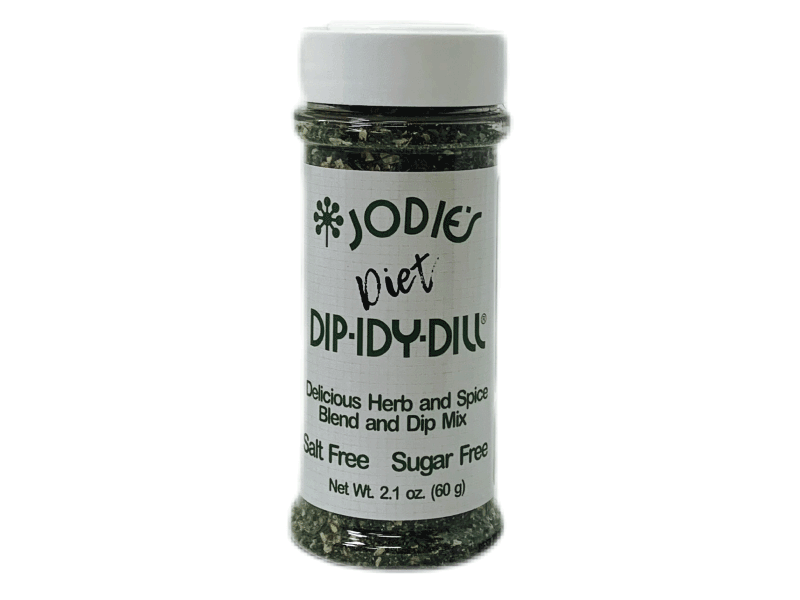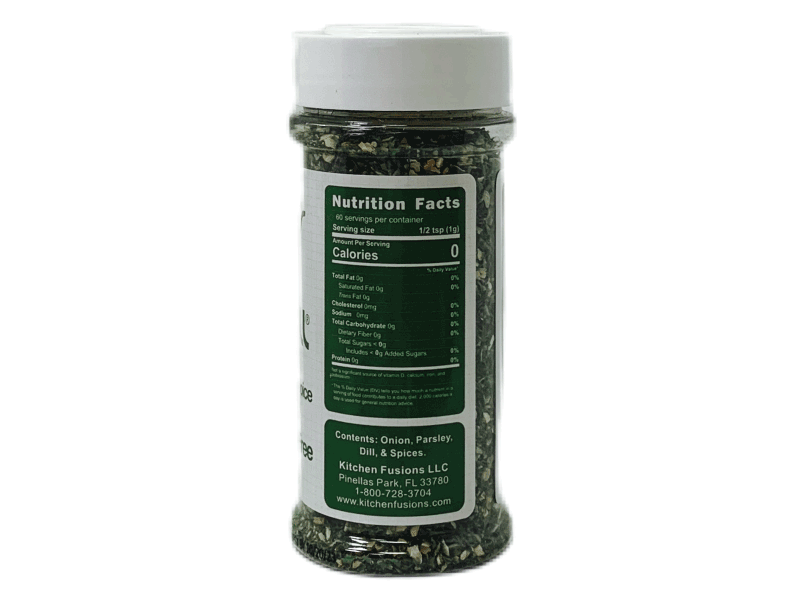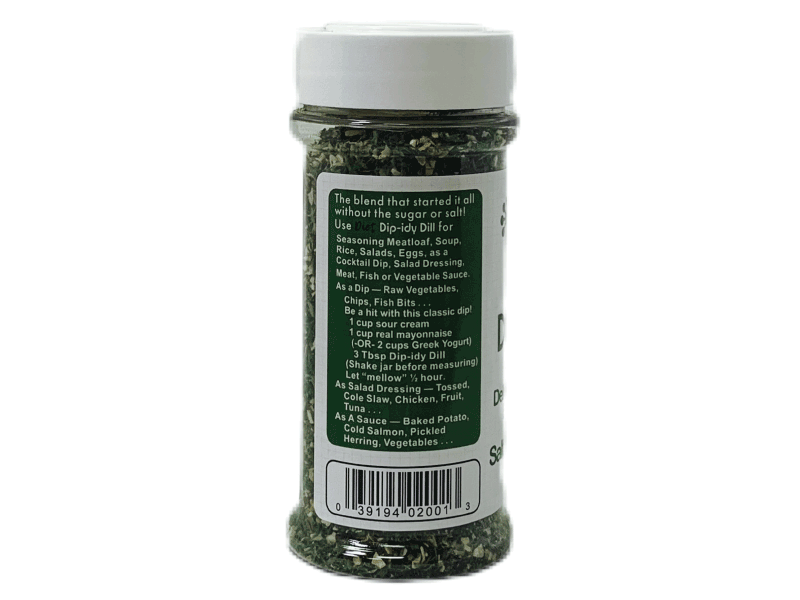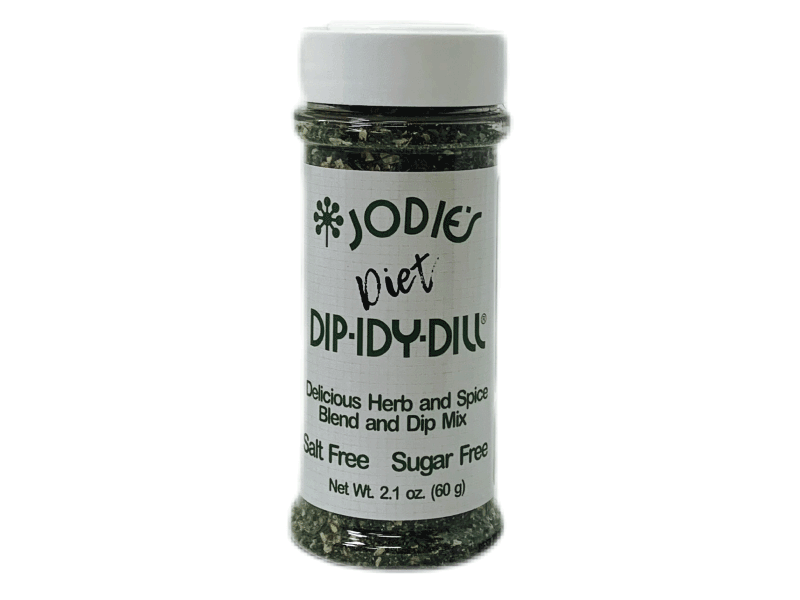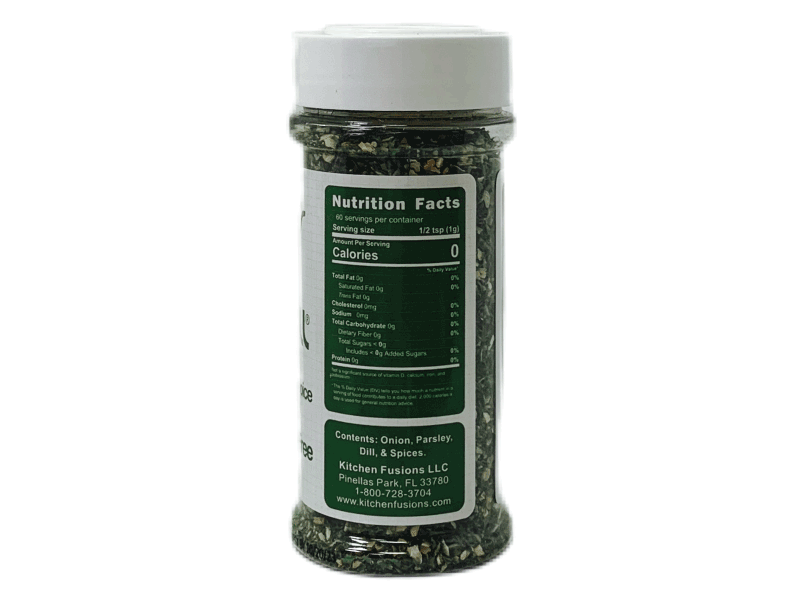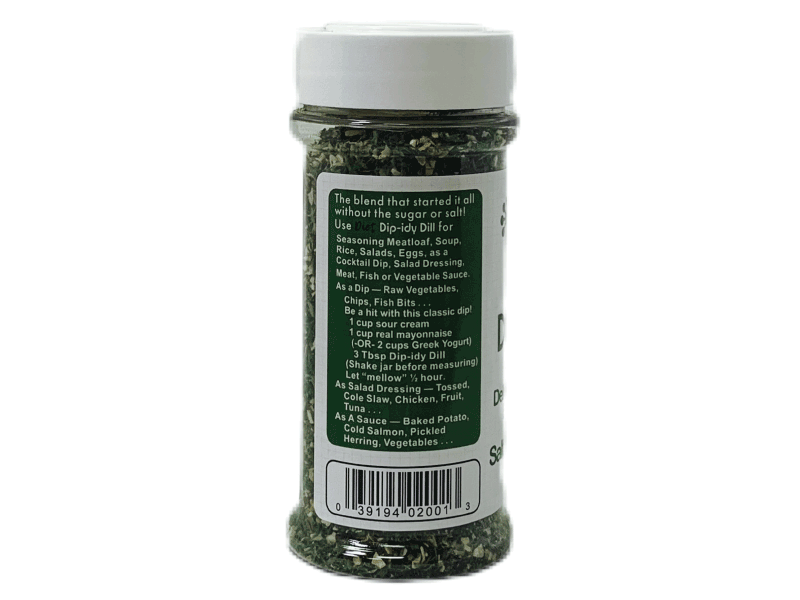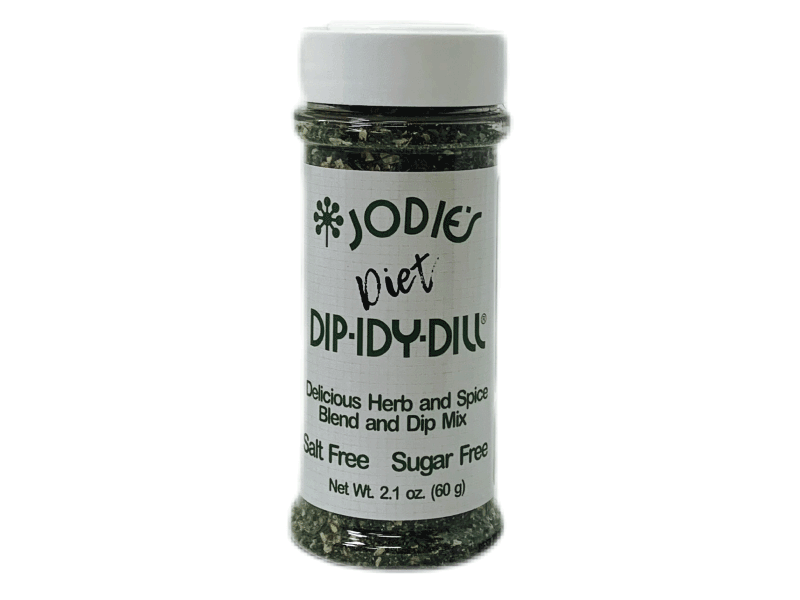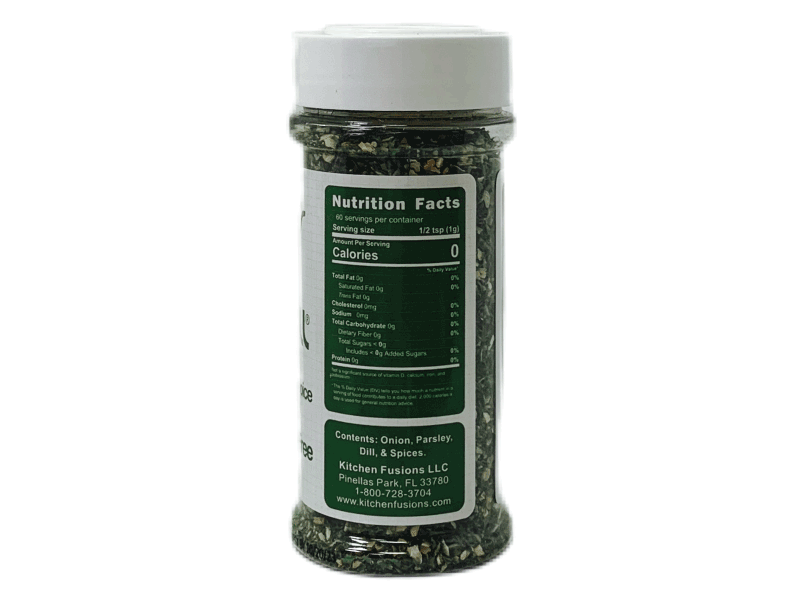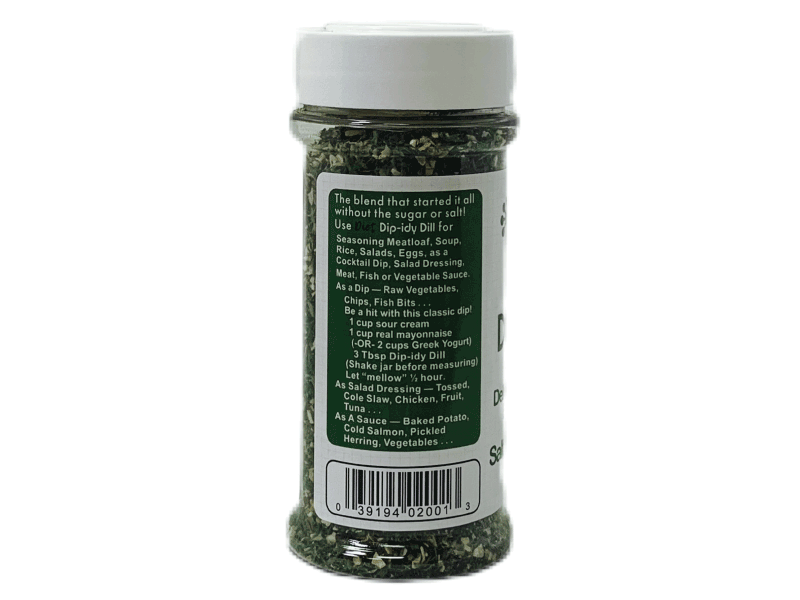 Diet Dip-Idy Dill
A Dill-icious blend of herbs & spices! Enjoy Jodie's most FAMOUS blend, without any salt or sugar! Diet Dip-idy Dill is great for chicken or fish, marinades and homemade breads, on mashed or roasted potatoes, & even pasta salads & steamed vegetables. Try the core blend that folks have been enjoying since the 1970's, A truly diet focused herb seasoning, with only herbs & spices in the bottle. Mix well & let it mellow for a bit, then enjoy.
Ingredients: Onion, parsley, dill, & spices

Packaged in a 2.1 oz Clear PET bottle with a pressure sealed cap.