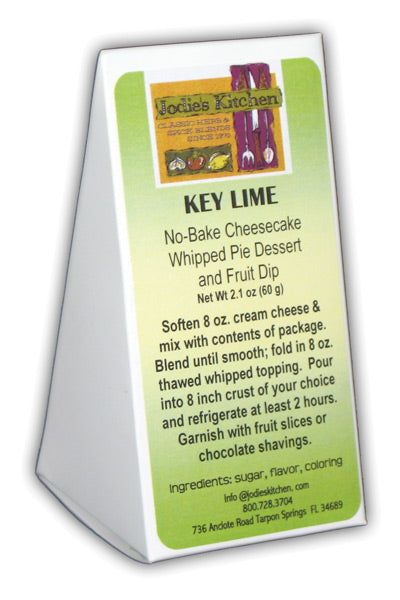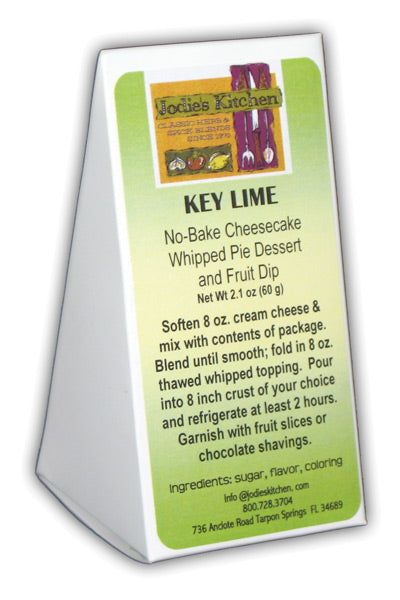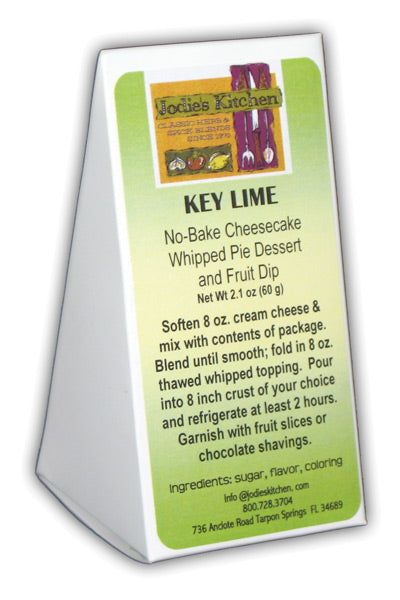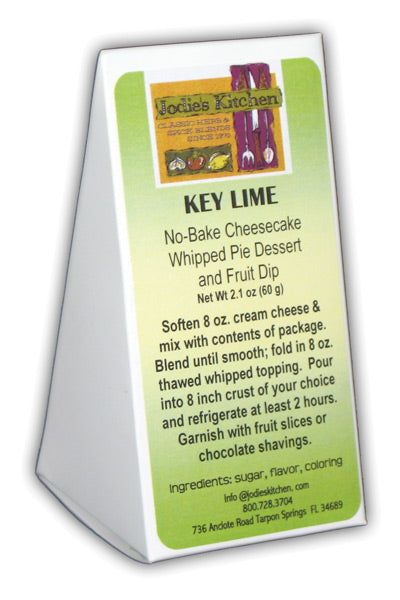 Key Lime No Bake Cheese Cake
The sweet/tart of this combination of Key Lime & cheesecake will have you feeling the tropical breeze of the Keys. Enjoy!

SUGGESTION: Mix contents with 8oz cream cheese and 8 oz of sour cream. Dip sliced apples or other fruit for a delightful satisfying snack! Alternatively, bake into a Key Lime Pie.

Packaged in attractive 2.1 oz pie shaped box.