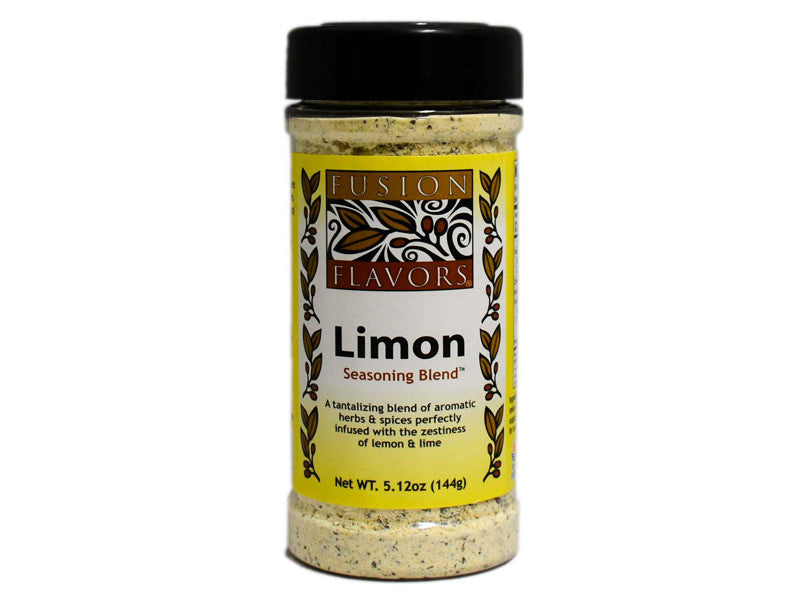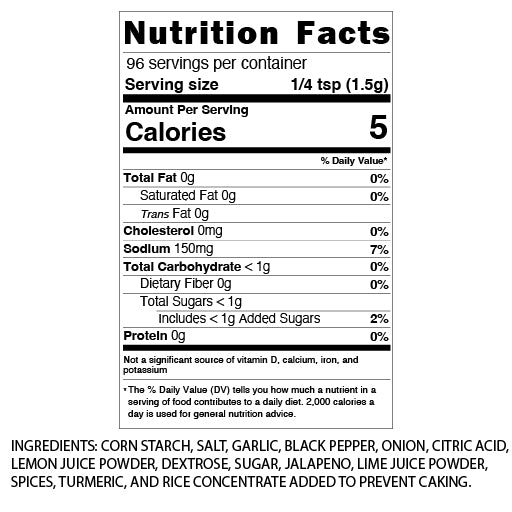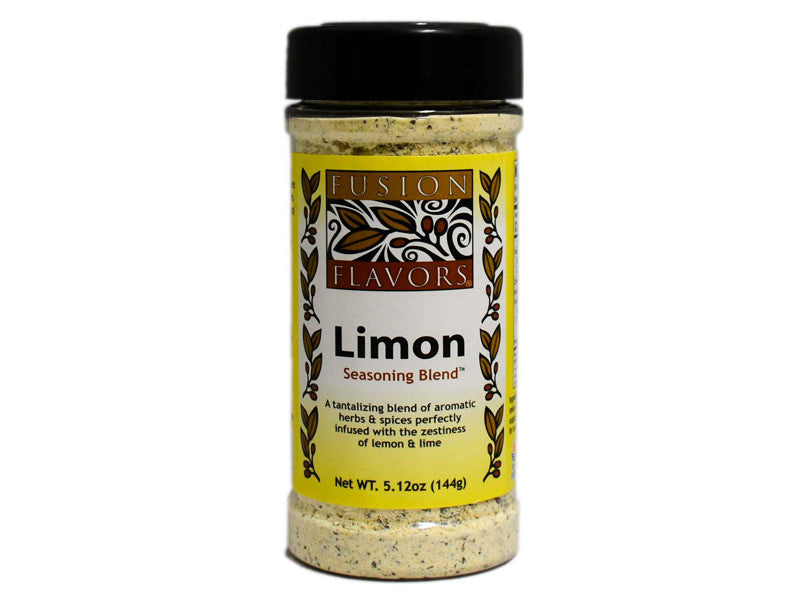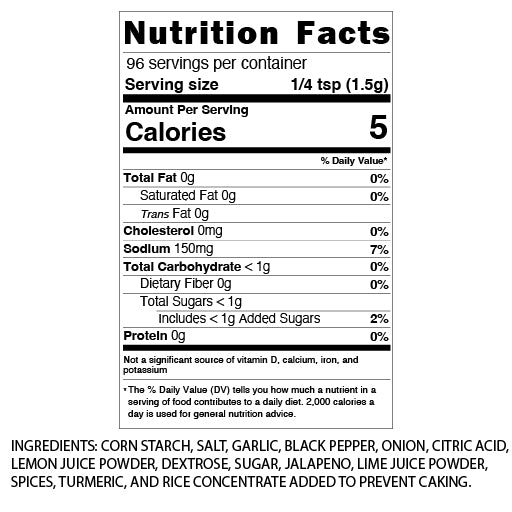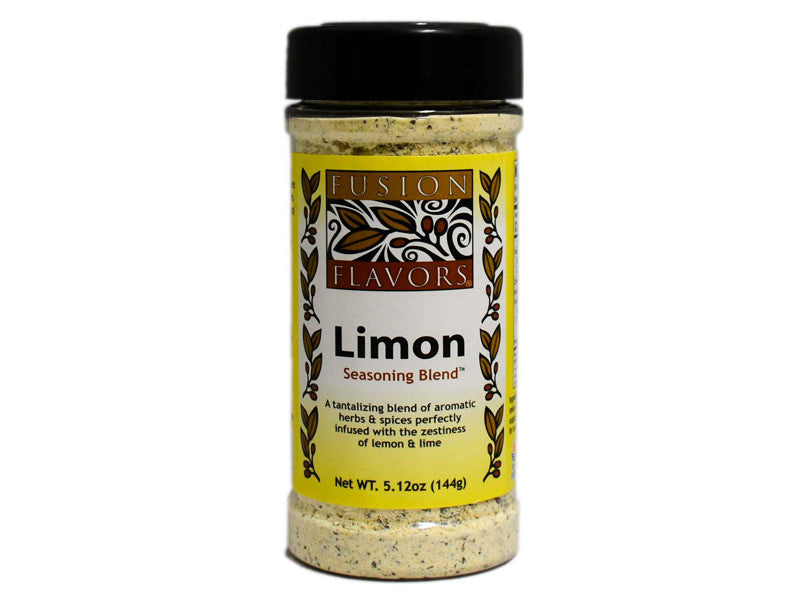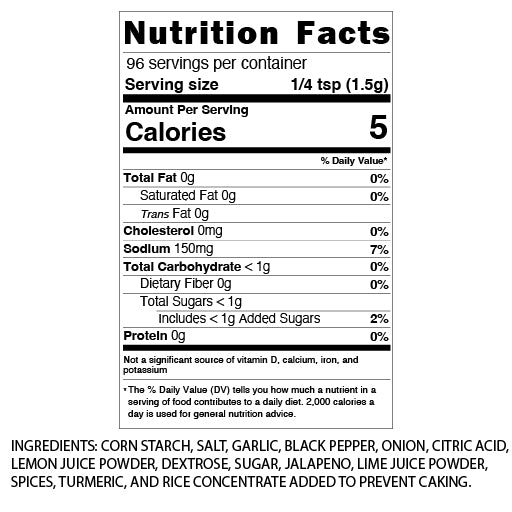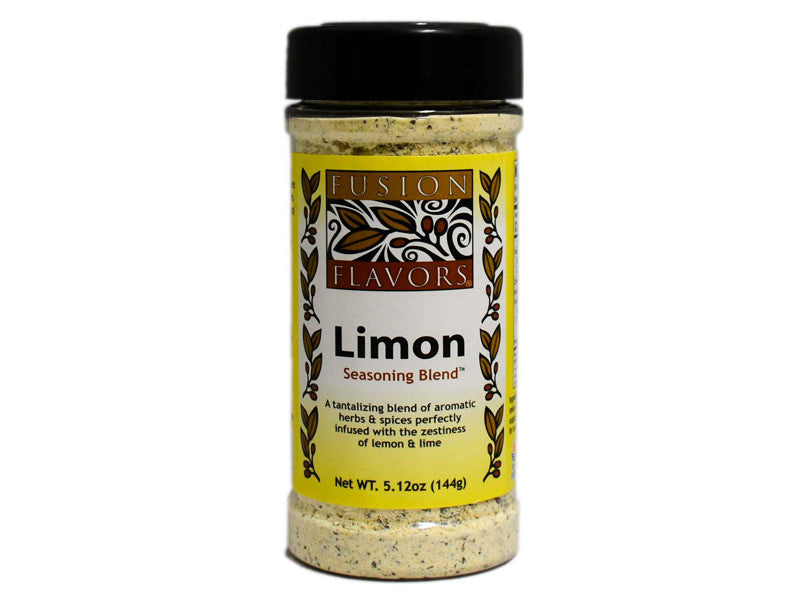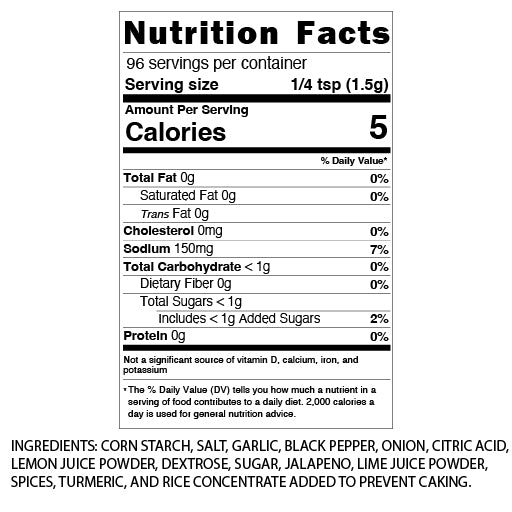 Limon - Lemon Pepper Seasoning
Limon is a tantalizing blend of aromatic herbs and spices perfectly infused with the zestiness of lemon and lime.
Our take on the classic lemon pepper, it is brimming with lemon, lime, garlic, basil, and a hint of jalapeno which gives Limon that fresh, tangy taste of citrus. For a marinade, mix Limon with olive or canola oil and marinate poultry, pork, or beef for half an hour before cooking.
Sprinkle lightly on fish or vegetables to add extra zest.
2.5 oz
Ingredients: corn starch, salt, garlic, black pepper, onion, citric acid, lemon juice powder, dextrose, sugar, jalapeno, lime juice powder, spices, turmeric for color, & rice concentrate added to prevent caking