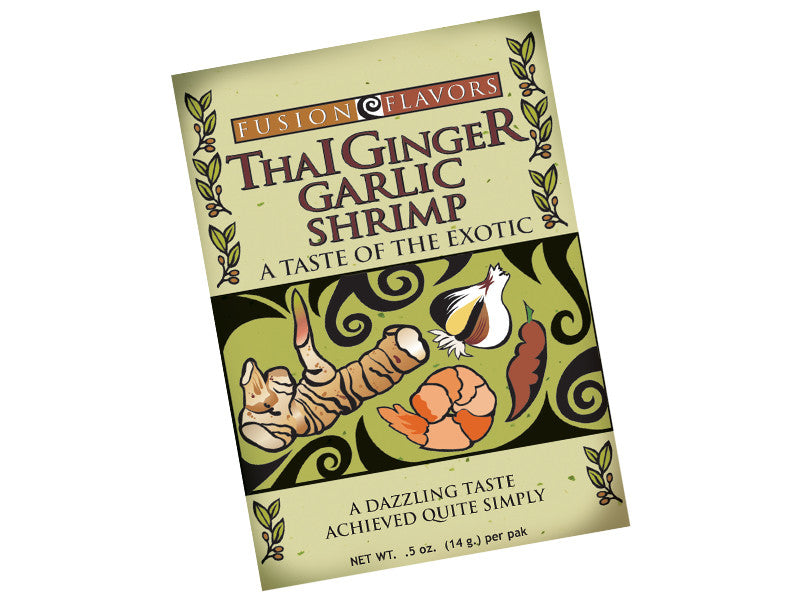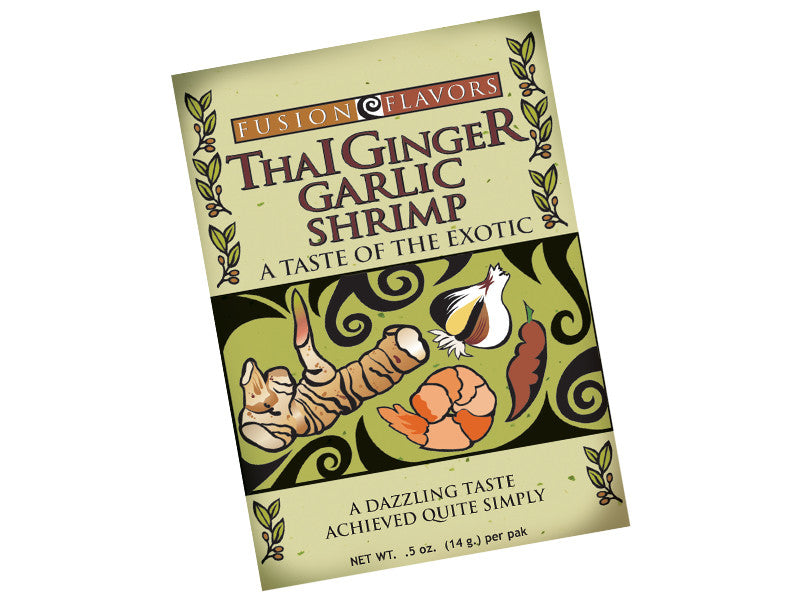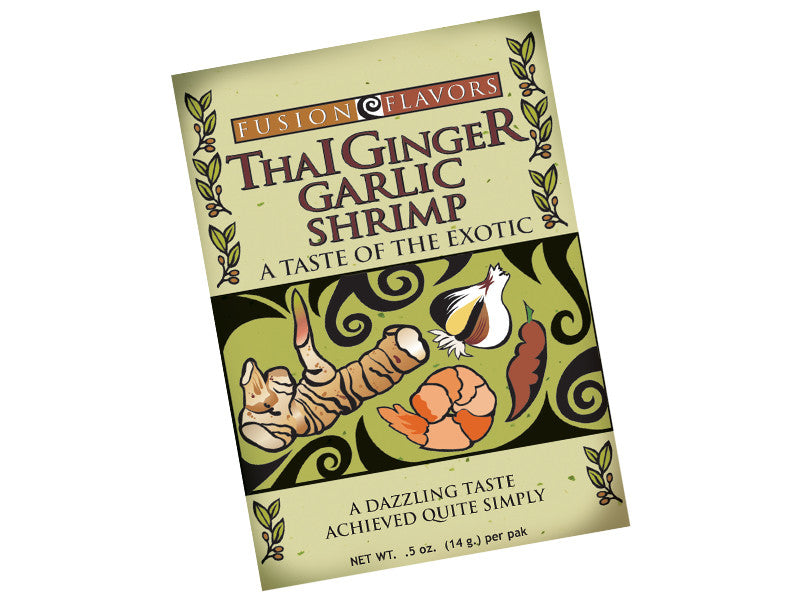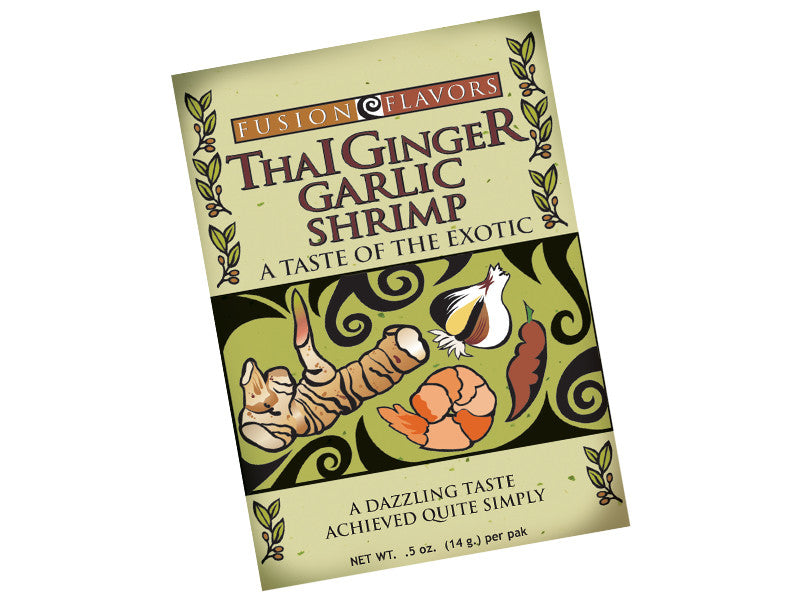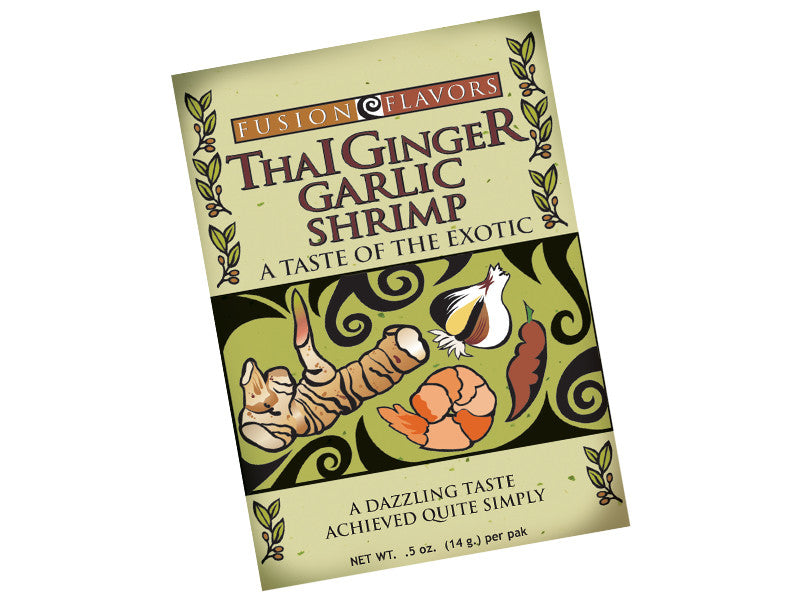 Thai Ginger Garlic Shrimp Olive Oil Dip
Made with real shrimp from the Gulf of Mexico and tomato from California, garlic from Florida, and gourmet spices, this Thai Ginger Garlic Shrimp Mix blends perfectly with olive oil to create a delectable dip suitable for royalty.
Serves beautifully with a loaf of fresh dipping bread, or creates awe-inspiring pasta dishes and salads when tossed with noodles or mixed greens. Need to add a little gourmet to the grill? This versatile dip easily turns into a marinade or can simply be dry-rubbed on meats, poultry and seafood.
All Natural ingredients : Onion, Garlic, Sea Salt, Tomato, Black pepper, Shrimp, Bell pepper, Coconut, Lemongrass, Paprika, Lime, Basil, Cayenne, Coriander, Ginger and spices
MSG FREE, GLUTEN FREE & SUGAR FREE
Nutrition Facts and Ingredients:

Ingredients: onion, sea salt, garlic, tomato, shrimp, lemongrass, black pepper, lime, coconut and spices
Serving Size
: 2g
Servings Per Container
: 7
Amount Per Serving:
Calories
20
Total Fat
0g
Sodium
240mg
Total Carb
0g
Sugar
0mg
Protein
0g